103
Cycling, nature and tourism, the perfect combination.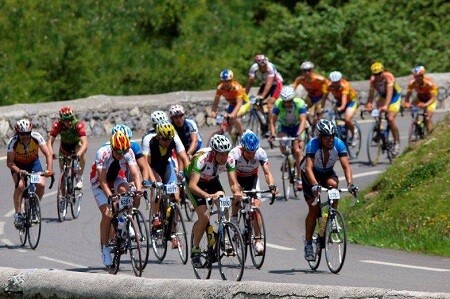 Different Spanish cities will welcome in the months of September and October, la march tourist cycle Dandopedales, one of the sporting events where nature, tourism and sports mix.
El tourism cycle is a physical, recreational, long-distance, non-competitive activity that offers opportunity to train and have fun at the same time. The organizers, are a group of athletes in cycling, athletics, triathlon and trail-running, who prepare these marches to transfer sports experiences to anyone who feels motivated by cycling of high demand.
The distances to travel vary between The 89 and 158 kms depending on the city where it is carried out, it is recommended that all participants have a pre-test preparation to be able to finish it satisfactorily, also the organization will have refreshment areas and assistance points for cyclists.
To participate you must have the corresponding Cycling license approved by the Royal Spanish Cycling Federation (RFEC), and who is not federated can obtain a one day license with the insurance provided by the organization. Registration can be done through the organization's website www.dalepedalescadenaser.es the price for federated is 25 € and not federated 35 €.
The cities and dates indicated for the march are:
28 from September Valladolid (Arroyo de la Encomienda)
29 of September Madrid (Collado villalba)
5 of October Barcelona
October 6 Zaragoza
October 13 Cádiz.
TN Drafting: Mónica García