Redcord Neurac, a new method for muscular imbalances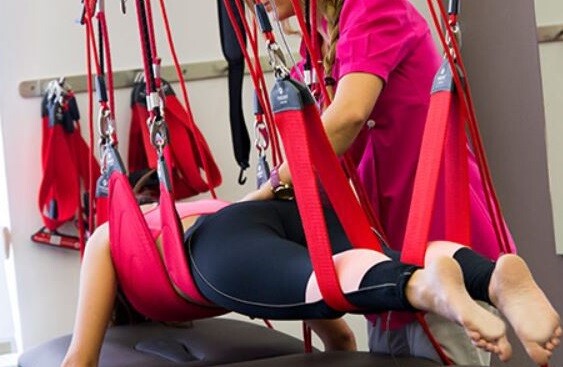 This technique is a method of active treatment in suspension that aims to restore patterns of functional movement through high levels of neuromuscular stimulation.
As promised it is debt, from Healthing we present the latest novelty in active therapy, Redcord Neurac, method of treatment that can be very useful for all those athletes who suffer muscle imbalances due to the specific work of that physical activity they practice.
When a person performs a specific sport, such as a cyclist, a runner, a footballer, a swimmer, etc., a series of imbalances in our locomotor system are generated, causing a group of muscles is subjected to excessive work and, on the contrary, another present weakness.
Therefore, we inform you about this new alternative that will help in the prevention and solution of this type of problems.
What is Redcord Neurac?
It is an active treatment method in suspension that aims to restore functional movement patterns through high levels of neuromuscular stimulation. It is an effective and useful method for anyone who wants Improve your level of functionality and sports performance.
As a result of the high demands on physical activity suffered by many athletes, some muscles are deactivated and others work excessively to compensate. This will cause an imbalance in the neuromuscular system. It is fundamental to make a correct diagnosis and look for the weak link that tells us what is working wrong in our body and from there we will work with Redcord Neurac. In addition, it is a technique that serves as a complementary tool to many other pathologies.
What goals do we achieve with Redcord Neurac?
Improve the neuromuscular control as well as the muscle coordination
Restore movement ranges normal and movement patterns functional
Reduce or eliminate pain, in case there was one.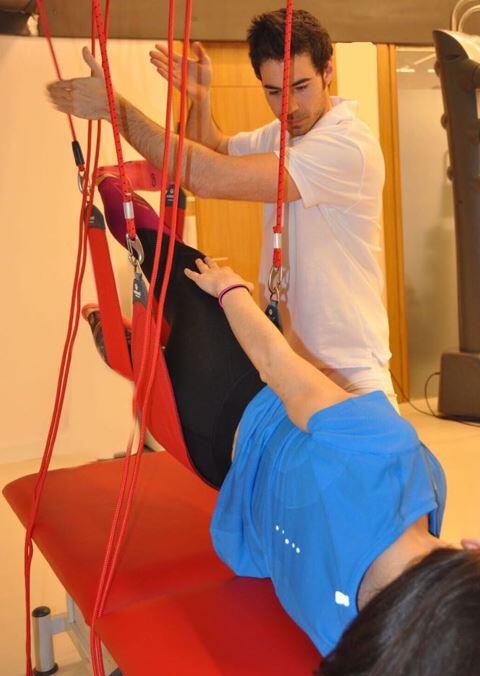 Who is it geared towards?
It is especially indicated in athletes who have some recurrent injury or they tend to suffer repetitive overloads in the same muscle group. Also for back pain and recovery of knee, shoulder, hip injuries.
For all those athletes who are interested in this method, remember that it's a very powerful active technique, where the patient is asked for a moderate physical demand, a lot of proprioception and desire to work.
Do you dare to use the Redcord Neurac method?
More information http://healthing.es/
Contact:
Healthing, Calle Serrano, 61. 4th floor - 28006 (Madrid)
Telephone: + 34 91 426 29 24