Triatló BCN-TRIFORFUN (Barcelona, ​​Barcelona)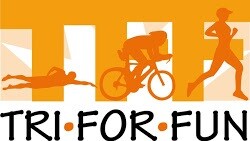 | | |
| --- | --- |
| Club name: | Triatló BCN-TRIFORFUN |
| Foundation Year: | 2000 (unofficial) -2003 dins CCProvençalenc-2007Club Triatlo independent (Tribcn-Cariñena) |
| City: | Barcelona |
| Province | Barcelona |
| No. of partners: | 91 |
| Website | |
| Child section: | - |
| Annual quota: | 25 € nous socis (first any) - 15 € antics i noies |
| Monthly Fee: | - |
| Sponsors | TriForFun |
| Partners | Transport Alarcon, Coma and Ribas Transport, San Marco Logistica |
The club
Our team TriBcn - Triforfun is characterized by the good atmosphere and relationship between all of us, maybe we are not the best, but we had a great time and you will never be alone!
We are a large group and we live in different areas of Barcelona, ​​so it will be easy to find groups that fit your training area and schedules.
We do not have our own training facilities, nor personal trainer. Between the same club members, knowledge and experience are shared, and each one trains according to their needs and objectives. There are no obligations in terms of training or competitions, each one puts them or not according to their objectives. In general, we go cycling on weekends and / or we travel to compete, we start running two or three times a week and when the good weather starts we swim with our wetsuits on the beach.
Over the past few seasons, the club has continued to grow in number of members and in fellowship, and has also obtained outstanding results both at the club level (especially the women's section) and at the individual level according to categories.
Our values: Participation without limits of age or sex (with special attention to the feminine sector and to the youngest ones), both at a popular level and at a high level of competition. Practice of sport as a tool for health and well-being (without doping). The 'fairplay'. Discipline (good team image), but without obligations in terms of participation. Fun. Good atmosphere, harmony and companionship.