Triconsejos by Jose Almagro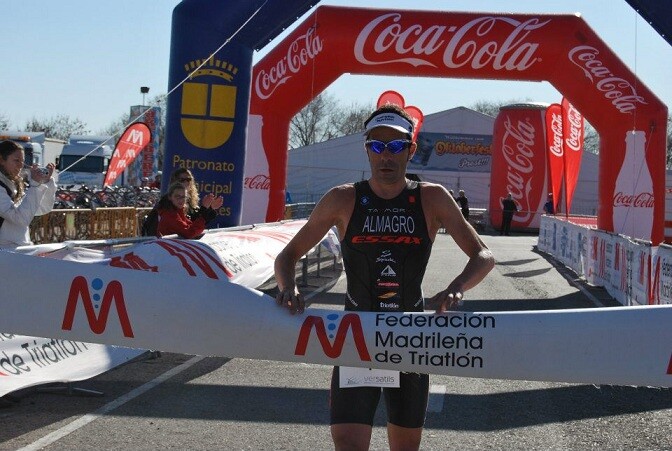 As usual in Triathlon News, the best trial cloths on the current scene tell us some tips for people who want to start in the world of triathlon as well as their planning of the season and pálmares.
This week is the turn of the Madrileño Jose Almagro.
Name: JOSE ALMAGRO VALERO
Club: TRIATLON SANTANDER
Web / Blog: www.josealmagrovalero.com
Sponsors: ESSAX, TAYMORY, FUJI, KEEP GOING, SPIUK, MAX'S SYSTEM, HOLMES PLACE, NIKE, MAGAZINE TRIATHLON
Collaborators: -
Most representative results:
2012
1º Cross Tres Cantos Duathlon
1º Barakaldo Duathlon
1º Alcobendas Duathlon
1º Duathlon Villa of Madrid
4º Gernika Duathlon
4º Cto. Spain Duathlon by Autonomies
2011
1º Pálmaces Triathlon
1º Tristar 111, Madrid
1º Duathlon Cross of Tres Cantos, Madrid
1º Duathlon Villa of Madrid
1º Duathlon of Riaza, Segovia
1º Duathlon of Pinar de Antequera, Valladolid
1º Duathlon Cross Festibike, Madrid
1º Kings Race of Yuncler, Toledo
1º Solidarity Carrier Banco Santander
1º National Duathlon Cross Ranking
1º Super Ranking 7 FETRI
1º Final Classification Duathlon Madrid Cup
2º Duathlon of Rivas, Madrid
2º Duathlon of Fuentemolinos, Burgos
2º Championship of Spain Duathlon by Autonomies, Águilas, Murcia
2º Spanish Championship of Cross Triathlon, Caspe, Aragón
2º Half Ironman Villa of Madrid
2º Duathlon of Cantimpalos, Segovia
3º Ecotrimad Triathlon, Buitrago de Lozoya
6º 15 Km Pedestres of Tres Cantos, Madrid
7º Cto. of Spain and Latin American of Duathlon Cross, Cáceres
3 tips to train better:
- Water: Do not lose continuity and try not to spend many days without losing contact with water. "Think" about swimming technique while training, especially in the warm-up.
- Cycling: Simulate the circumstances that can occur in competition: starts, hard climbs, stops, wind…. For triathlons without drafting it is very important to work the position on the goat.
- Running on foot: Do not abuse the asphalt and sidewalks and try to run through parks and dirt roads to avoid injuries.
For the three sports I think it is very important to get to know each other without the help of devices such as watt meters, heart rate monitors, etc ... there are people who without them are "lost" and that can not be ...
3 things you should never forget to take the day of the test
- Water: Glasses and Neoprene
- Cycling: A spare tube or tubular, you never know if on the way from the car to the pits you may find an inopportune puncture. Also, a couple of days before you have to check that the bike is in perfect condition. Of course the helmet, the bike shoes….
- Running: Shoes with laces in perfect condition and a visor / cap for hot days
3 things you should not forget to do during the competition
- Water: Memorize the route and the buoys before jumping into the water. Talk to the most experts and listen to their advice on whether there are currents, etc ...
- Cycling: Drink and eat since it is in the only segment in which we can eat with some ease.
- Race on foot: Maintain our rhythm and not obsess over that of others, "fattening" with someone can end up with an undesirable "pájara"
3 tips that always have to be done at the end of the competition
Warm up quickly, although at the moment of finishing it seems that we are hot, the sweat quickly becomes cold and it is easy to catch a cold in those moments.
Collect the pit material as soon as possible to make it easier for the organizer to dismantle the race and to prevent a friend of someone else from doing it for us
Feed and hydrate well, with a good intake of carbohydrates to recover as soon as possible.
Tell us a curious anecdote that happened to you
Ufff !!! I have so many !!!! Jajajaj ...
When in 2010 I did my first triathlon in Tres Cantos with the sole objective of taking points for the Cup of Madrid never (and I say never) before I had put a neoprene and had not swum over 100 or 200m followed and of course I had never gotten to swim in open water. When we threw ourselves I thought it was a joke, it was impossible to be getting so many blows until I was the last and I started to swim more calmly but physically I could not already half the distance I had to grab the pillar of a bridge because I noticed that He choked on having no more strength. I left the water almost 10' of the first (in 750m) and swimming back. In the end I managed to go back a lot and finished 7º, taking the points that I needed for the Cup of Madrid.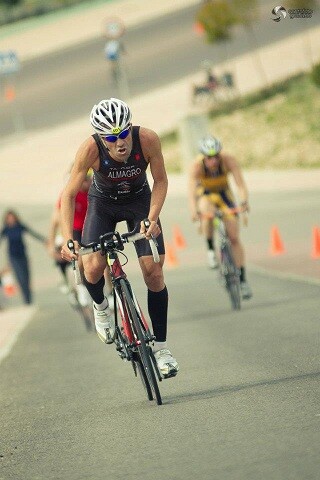 Objectives 2012
- TRIATHLON OF LISBON
- ECOTRIMAD
- TRIATHLON OF BILBAO
- TRIATHLON OF ZARAUTZ
- TRISTAR 111
- SPANISH DUATLON CROSS CHAMPIONSHIP
- SPANISH TRIATHLON CROSS CHAMPIONSHIP
Further information:
Networks (FB / TW): https://www.facebook.com/home.php#!/profile.php?id=726135628
Web / Blog: www.josealmagrovalero.com