Triconsejos by Anna Godoy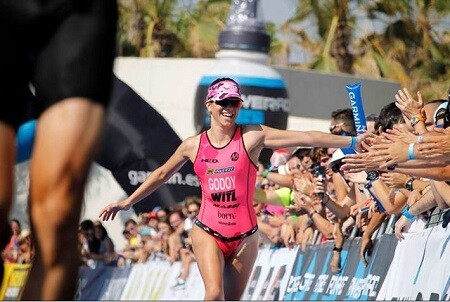 Anna got a second place in the Melilla European Cup in 2015
Name: Anna Godoy Contreras
Home: Barcelona
Club: Club Cidade de Lugo Fluvial
Coach: Alvaro Rance
Sponsors: WITL ?, Progress, Massi, Inverse, Alimmenta, Catlike, Torrents Optics, BornFruits, Recuperation, Newton
Best 2015 competition: European Cup Melilla (2 place)
Tell us some curious anecdote that happened to you this year: In the Olympic Spain championship held in Altafulla 2015, I woke up in the morning that my belly hurt a lot and I could not move from the bed, after two hours of racing I did not know if I could, I did not eat breakfast and I hardly ate, but in the end I was able to compete and proclaim myself champion of Spain sub-23 and absolute sub-champion.
A friend in triathlon: Alessia Orla
Preferred Rival (With whom you most like to compete): I always like to compete with the best in the world.
Objectives for the 2016 season: Continue improving and being able to rise in the ITU ranking.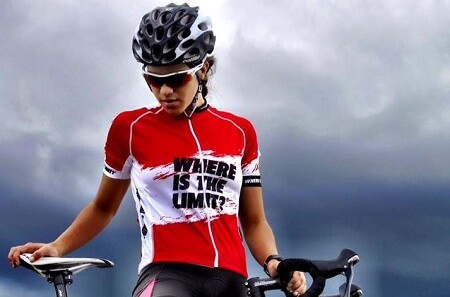 Tips to improve swimming: In triathlon position very well when passing the buoy, especially in the interior, thus saving us to make more meters.
Tips to improve cycling: In cycling the placement in the peloton is also very important, especially to be very attentive and to be in the first positions, so that in the turns or if there is a break to be able to react and not stay cut. Hydrate to be able to withstand the cycling and running segment well.
Tips to improve the race on foot: Go little by little taking pace, and each one has to regulate to be able to run all the time with force.
Triathlon that you have not been able to run yet and would like to participate sometime: Alpe d'huez
Website www.annagodoy.com
Twitter: annitagodoy92
Facebook: Anna Godoy
Instagram: annitagodoy