Triconsejos by Carlos López, Spanish champion of LD Triathlon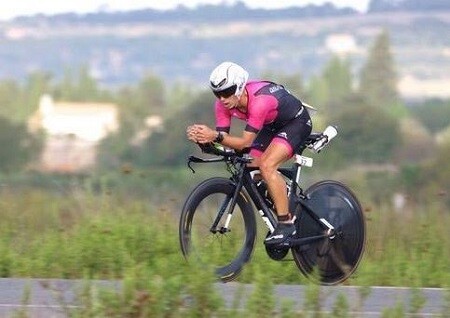 The Spanish Triathlon LD Champion at 2015 gives us his best tips to improve in triathlon
Name: Carlos López Diaz
Home: binisalem (Mallorca)
Club: sports club Gomila
Coach: Carlos Tur
Sponsors:
zipvit, kumulus, Piero Rossi, cycles Gomila, austral, sportmed (rudy project, DMT, Inov8), beatyourmark
Best 2015 competition: LD Spain Championship
Tell us some curious anecdote that happened to you this year: In the IM of Frankfurt some Englishmen recognized me and took photos with me.
A friend in triathlon:
muchos
Preferred Rival: (Who do you most like to compete with?)
All, and the more level the better.
Objectives for the 2016 season:
IM lanzarote and IM alcudia
Tips to improve swimming:
Look at the technique and dry rubbers
Tips to improve cycling:
Kms and roll a few quiet months
Tips to improve the race on foot:
Better give them to me that I'm a duck running hahaha
Triathlon that you have not been able to run yet and would like to participate sometime:
Zarautz
Web: I do not have
Twitter: Carlos83lopez
Facebook: Carlos Lopez Diaz