Triconsejos by Vicente Hernández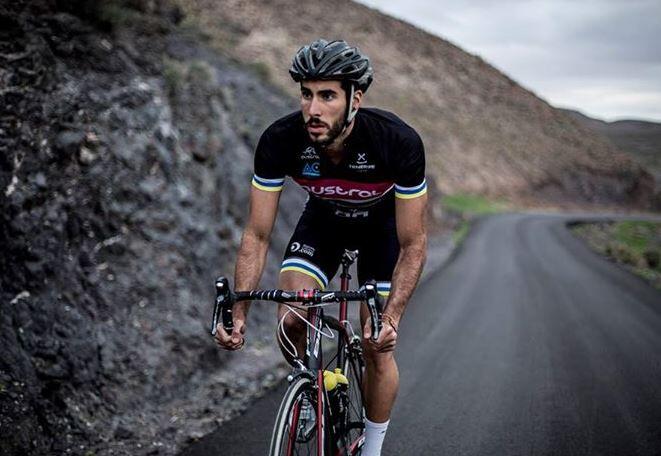 The Canarian triathlete will try this year to qualify for the Olympic Games
Name: Vicente Hernández Cabrera.
Home: Tenerife as a base and during the season I vary depending on the place of competition.
Club: Diablillos de Rivas (Spain), EC Sartrouville (France) and Ejot TV Buschhütten (Germany).
Coach: Carlos Prieto.
Sponsors: During 2015 they were: Tenerife Tourism, BH Bikes, City Hall of La Laguna, Austral, AC Osteopatia and Isostar.
Best 2015 competition: World Triathlon Gold Coast Series (4º).
Tell us some curious anecdote that happened to you this year: At airports we have many anecdotes… Hahaha! It is difficult to travel with a lot of material and suitcases. This year, with Tamara (Gómez) and Pablo (Dapena) from Brisbane to Cape Town, we had a woman at the check-in counter who was Miss Rotennmeyer herself and we each had an extra suitcase. In the end, Pablo had to hide behind the counters to keep us clothes that we supposedly had thrown away, I had to steal two hand luggage tags from the woman on top of his table while she was serving us, and Tamara was about to tell us the plan to lose because when she gets nervous she starts laughing uncontrollably and the woman almost notices and leaves us on the ground. It was a rush! LOL. Another was when I met "Quince" this summer, a pupil of Pablo who carried pockets full of biscuit and quince sandwiches in his jersey to feed four families, haha! There were lots of laughs...
A friend in triathlon: I could not highlight one. I have a great time in my day to day, on trips, with my training partners, etc. I am lucky to have met very good people in triathlon.
Preferred Rival (With whom you most like to compete): The truth is that I have no preferred rival. I love competing against the best and any triathlete who forces me to push myself to try to win makes me enjoy.
Objectives for the 2016 season: The Rio de Janeiro Olympic Games and the World Championship (WTS).
Tips to improve swimming: I think it is a discipline where technique is a very important factor. We must pay attention and become aware of the movements of our body. Any work that helps us in this will be good, whether in or out of the water. With continuity and without obsession, it is sure to improve.
Tips to improve cycling: Combining road biking with mountain biking and cyclocross is a very entertaining and unconscious way to gain technique, agility and strength on two wheels. It is something that I have been doing since I started in this sport and that I see very positive.
Tips to improve the race on foot: I do not think there is any secret. Do everything in our power to have continuity, strengthen much used muscles and work to have an ankle as reactive as possible. Also, seeing us on video, helps us find technical failures that could injure us.
Triathlon that you have not been able to run yet and would like to participate sometime: There are many! haha The Olympic Games, Laguna Phuket Triathlon, Escape from Alcatraz, Alpe D'Huez, Xterra de Maui, Hawaii Ironman...
Website www.vicentehernandeztri.com
Twitter: @VicenteHdezC
Facebook: Vicente Hernández (Athlete Page).