4 45-minute swim workouts to get the most out of the pool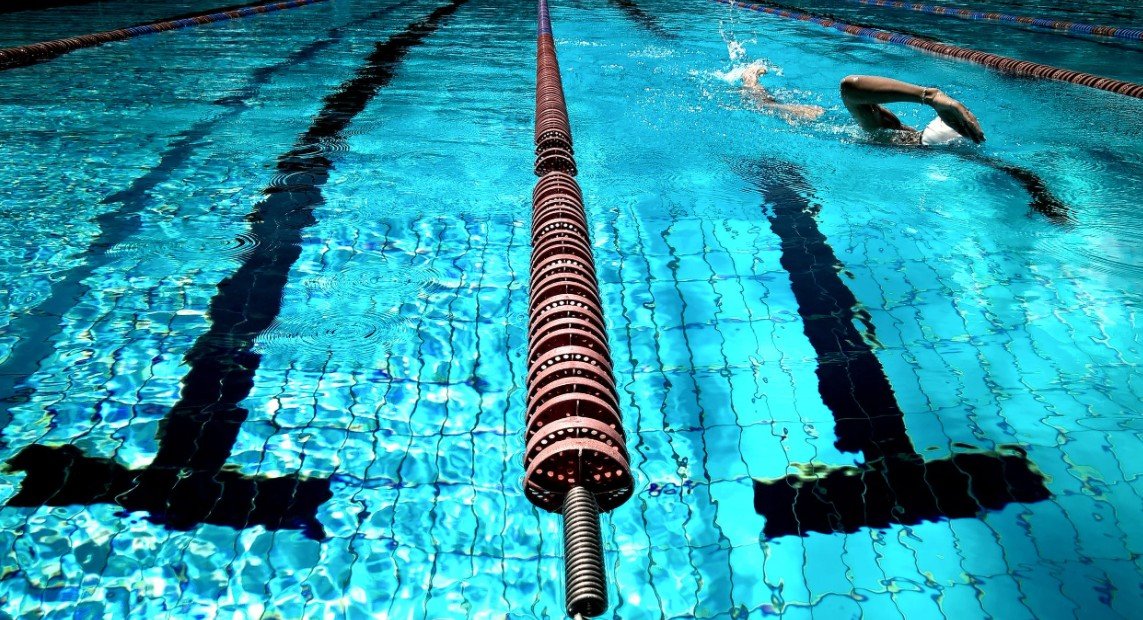 We leave you some 45-minute swim sessions to make the most of them published by triathlonmagazine.
In these times of pandemic, where access to swimming pools is marked by Covid restrictions, making the most of time is very important.
For that we recommend that you do a dry heating about 10 minutes before entering the water, for example using a pair of elastic bands.
This is an example of warm-up:
5 x 30 seconds butterfly / 30 rec
6 x 45 seconds freestyle / 30 rec
@ / rec = recovery seconds
We recommend that you do a dry warm-up for about 10 minutes before entering the water
Session 1, pace control
Total distance: 2.000 m
100 free swim
100 kick
100 sweater
100 free swim
2X (

200 increasing pace every 50 meters @ 20 REC
3 x 100 (Each series faster than the previous one) @ 15 REC
4 x 50 progressive @ 10 REC
50 kick)

100 back to calm
Session 2, speed
Total distance: 2.000 m
200 free swim
200, doing 10 hard kicks and 10 soft kicks
200 25 fast / 25 smooth
6 X (resting 10 seconds on sets of 50)

50 easy
25 fast / 25 easy
50 strong
25 easy / 25 strong
100 kick
100 free swim
Session 3, aerobic performance
Total distance: 2.200 m
200 easy freestyle
100 kick
800 free swim - competition pace @ 30 REC
400 pull / paddles @ 30 REC
400 fins / blades @ 20 REC
200 kick
100 easy freestyle
Session 4, threshold work
Total distance: 2.000 m
200 easy Free swim
200 50 butterfly / 50 kick
2 x 50 (25 fast / 25 easy @ 10 REC)
4 x 100 at your best pace @ 15 REC
100 pull @ 10 REC
4 x 50 at a rate of 100 @ 10 REC
100 pull @ 10 REC
2 x 100 at your best pace @ 15 REC
100 pull @ 10 REC
2 x 50 at a rate of 100 @ 10 REC
100 pull @ 10 REC
100 kick
100 back to calm
Session 5, aerobic work
Total distance: 2.000 m
300 free swim
100 kick
100pull
12 x 50 blades and fins @ 5 REC
4 x 200 @ 20 REC, like this:

50 kick 100 swim
free ace 25 soft / 25 strong
50 sweater