5 tips for training on hot days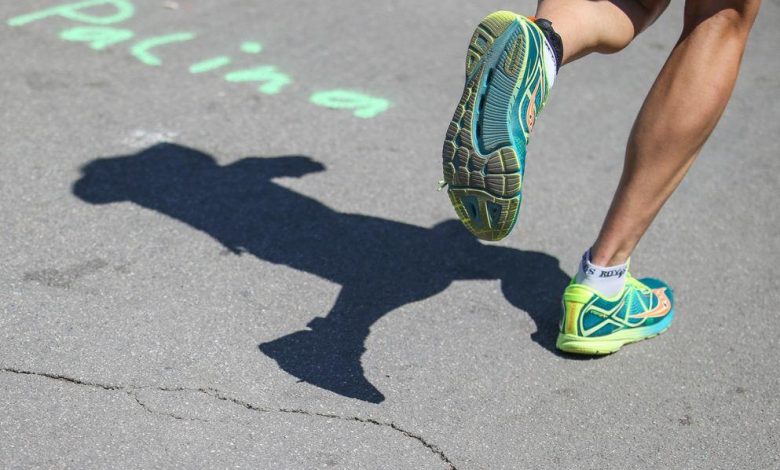 Normally we try to avoid workouts on very hot days, But if you are one of those who live in high temperature areas, in the end you will have to do it.
We present you some guidelines so you can carry more safely workouts on those days.
Hydration
Main starting point for training and even more so on hot days. Essential to take with us a hydration system make us comfortable, although you should not only limit hydration to training time
Looking to create a healthy habit of drinking 2,5-3L a day in addition to what you include in the training. This will make your body maintain a constant state of hydration.
Clothes.
Adapt your clothes to the temperature, light clothing and breathable fabrics They are the best allies for heat training.
Use light and soft colors They do not favor heat absorption and include accessories such as a cap, visor or sunglasses to protect you these days.
Protect your skin.
El protector solar You can not miss if you are going to do a workout in the sun. Many times we avoid sunscreen because it increases sweating, to solve this problem Look for sunscreens suitable for the sport.
Our Sun burns, In addition to being a major injury to your skin, they increase the risk of dehydration.
Previous meals.
It is recommended avoid heavy meals before workouts, so that the digestion process does not require much energy.
It is also highly recommended that you opt for "summer" type meals salads, cold creams, fruit y seasonal vegetables with a high water content.
Adapt and adapt your training.
Conduct a acclimatization period of 1 or 2 weeks, as well as modifying the intensity of the training during the first days, are two very important guidelines to keep in mind.
Increases from progressively the duration and intensity of your workouts in the hottest periods so that the body can adapt to this type of training.
Training with heat is not always avoidable, so use common sense, protect yourself and listen to your body to adapt your workouts according to the situation you are facing.