5 exercises to improve crawl swimming
We present you 5 essential exercises that you will have to practice if you want to improve in this summer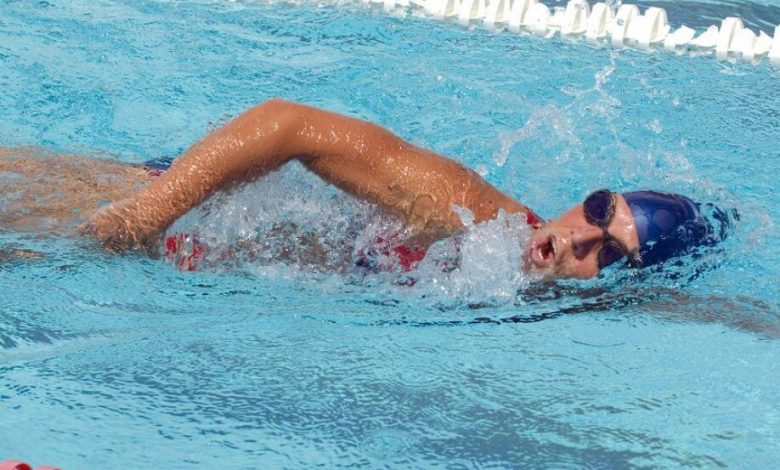 We present you 5 essential exercises that should not be missing in your technique routines if you want to improve your crawl style.
Zipper.
It consists of rubbing the entire side with your thumb in the recovery phase.
This exercise is focused on improving the recovery with the high elbow, so you should pay attention to place the elbow towards the ceiling and not back.
Skim the water.
This time we will drag our fingers across the surface of the water until we stretch our arm in front.
In this way, in addition to raising the elbow, we will pay attention to an entrance away from the head and in the shoulder line
Water polo swim vs closed swim.
It consists of alternating a swim with a very wide hand entry, water polo style, with a closed swim, that is, making the entry past the midline of the body.
To this we add a few more meters of correct entry, on the shoulder line, and we manage to become aware of the proper movement.
1 Exercise
2 Exercise
Contrasts in the hands.
We will do normal crawl swimming by changing the position of our hands: closed, excessively open, opening only "x" fingers, etc.
In this way, we seek greater sensitivity in the traction phase of the stroke, trying to make a high elbow grip for better forearm support.
Bilateral breathing.
Bilateral breathing work is essential in swimming, both to avoid overuse of one side and to achieve greater balance and mastery of the technique.
You can start by including one breath every 3 strokes in those exercises of less intensity and progressively practice every 5 or 7 and even do exercises breathing exclusively on the "bad side"
The swimming technique work can be done at different times, although we recommend that when correcting errors, you include these exercises in the absence of fatigue.
Later you can do it after fatigue to avoid making the same mistakes again when the body is tired.