Training articles
5 exercises to help you get back in shape
In this article we propose 5 options to work on strength and aerobic endurance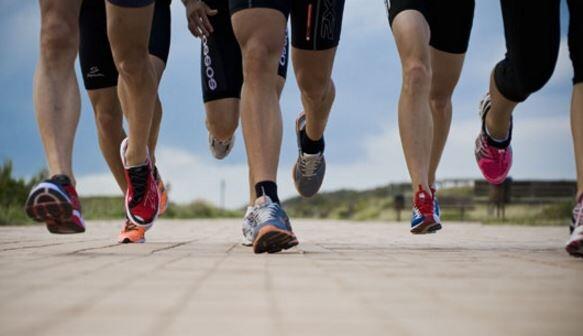 Now that the summer is ending, it is time to think again about resuming training routines. To do this, you have to create a solid base for the rest of the year.
In this article we propose 5 options to work strength and aerobic endurance that will help you achieve this goal.
Climb stairs
Find a ladder that does not have excessive step height and works the strength of the quadriceps, calves and glutes as well as the stability of your joints.
You can combine all kinds of exercises that you can think of for the climbs, we propose the following:
Double-step passes
skipping
Jumps
Single leg jumps
It begins progressively so as not to overload the muscles or joints, since it is a high impact job and not all bodies are prepared for it at this time of the season.
Fartlek
If long running runs feel a bit monotonous, try making slight changes of pace alternating between your zone 2 and 3 .
You can alternate these rhythm changes by time or distance, even if you are one of those who run with music, also by songs.
Pedal cadence
Take advantage of the bike outings to make longer runs without great unevenness difficulties, where you can focus on a constant pedaling cadence.
Work around 80 strokes per minute te will improve muscle efficiency, since many extreme cadence peaks (below 80 and above 100) will only cause more fatigue in your muscles.
Also, once you consolidate the steady pace with proper development, you can work and improve average speed.
Oberon and Oregon circuits
It consists of interspersing 1.000 meters of race with 9 exercises that are performed each 100 meters. Afterwards, one minute rests and 1.000 meters are followed.
Depending on your level, you must adapt the running rhythm, the repetitions of each exercise and the type of exercises.
100 m + 10 bottoms of arms.
100 m + 20 Jumps in the site (10 with each leg).
100 m + 20 Abdominals.
100 m + 10 Squats with jump.
100 m + 10 Lumbar raising trunk.
100 m + 20 Squats complete.
100 m + 10 triceps bottoms.
100 m + 20 Plates with turn (10 each side).
100 m + 5 Burpees.
100 metres.
Recovery: 1 'at a trot + 1000 m smooth.
Another sports
Also now is the time to take advantage to practice other sports that can help you for triathlon and to get in shape. Some ideas may be the following:
Rock climbing: The strength of the upper body is essential in swimming, so it will come in handy
Trekking or hiking: Nothing like going out to nature to make a good route to put your legs to work while you enjoy a different plan.
Yoga: Joint width, mobility and flexibility should not be forgotten during the season, so take advantage now to learn and apply it all year round
Cyclocross and mountain bike: leaving the road will make you gain more mastery and skill with the bike on roads and tracks. Of course, measure your level before launching into any unknown path.
Including a couple of days a week of training different from what you usually do during the season will benefit you as extra motivation and will help you improve your general physical condition at the start of the season.
Laura García Cervantes