How to run with a mask?
We bring you several guidelines and tips so that you can adapt to its use in vigorous physical activity.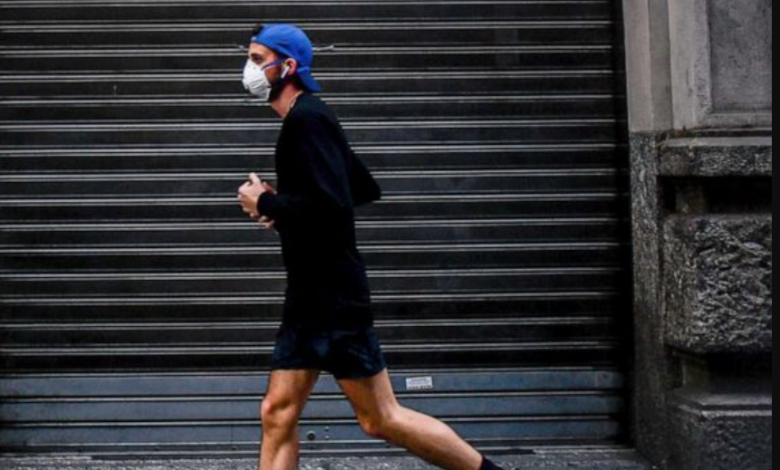 Every time we come across more situations that we require physical activity with a mask.
We bring you several guidelines and tips so you can adapt to its use in vigorous physical activity.
Various Autonomous Communities have surprised with the obligation to use the mask in sports.
But we also meet popular race that already require the use of the mask in the first kilometers from the start (Tres Cantos Pedestrian Tour 2021).
So that it is not unexpected in your future competitions or training, if your Autonomous Community so regulates it, we advise you to carry out a progressive adaptation in use during physical exercise.
How to start using it?
The use of a mask in training should be progressive in terms of the duration and intensity of the exercise.
You can start by using it in the static heating (Ex: joint mobility) and later include it in the more dynamic warm-up (Ex: light running).
Once you have adapted to it, use the mask when filming at a comfortable-medium pace, controlling the time of use.
For example, on the first day of shooting, use it for 10 minutes and then increase it until you get a 30-45 minute mask training.
When you feel comfortable using it, which, although you may not believe it, you can get it, try doing something competition rhythm series with her.
Thus you will arrive to the day of the race with the sensations controlled and you will avoid an alteration of the heart rate higher than expected at the time of departure.
What mask to use?
Currently we find countless models of masks on the market.
Our recommendation is that you look for a specific one to do physical activity. If you have doubts, we leave you some ideas:
Although for color tastes, some essential characteristics for your mask are comfort and fit (either on the head or on the ears), as well as breathability.
The use of washable masks will also allow you to save and contribute to the environment compared to disposable ones.
Be patient and give yourself your time.
At first it also seemed unthinkable to be in any open or closed space with a mask and today it is one more part of us.
Let's adapt to the new situation and continue enjoying sport.