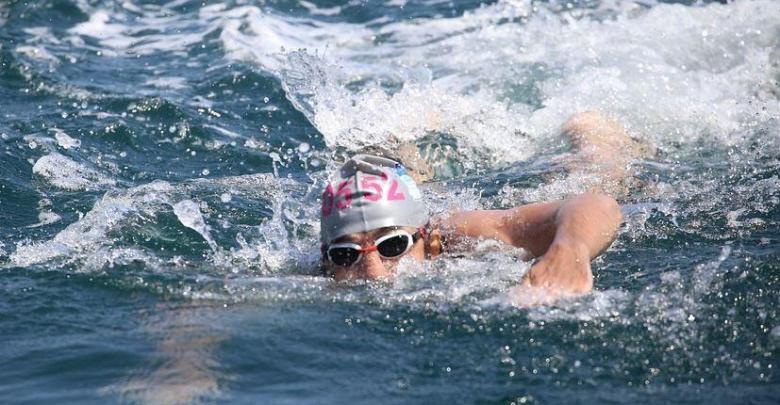 In the following article we give you a series of tips so that swim straight in open water.
Losing your way and swimming more meters than you have to do in a competition is a fairly common thing and that's why we collect some tricks Surely they will help you keep track.
What to do to swim in a straight line?
We give you a series of recommendations to train in the pool or in open water if you have the possibility
In the pool
Make series where alternates rnormal exhalations with frontal visualizations so that every time you look ahead you have to see an object (cone, hoop, watch) without losing the swimming speed.
In open water
Find a stretch between 30 and 50 meters where each end is marked with a buoy or something you can identify.
You have to swim from one point to another without looking at the buoy. You can breathe on both sides or only one but you cannot look forward.
Two things you always have to remember
Search external benchmarks
Whenever possible look for some reference point like a building, tower, mountain, house, etc.
On many occasions, it is difficult to visualize the buoy (waves, head sun, swimmers, etc.), have an external reference point It will allow you to continue along the line towards the buoy.
Coordinate your breaths
In order to guide you, it is important to coordinate between breathing and orientation.
If you tend to deviate a lot, do not go over 4 strokes without taking a quick look at the buoy.