How to plan the triathlon season?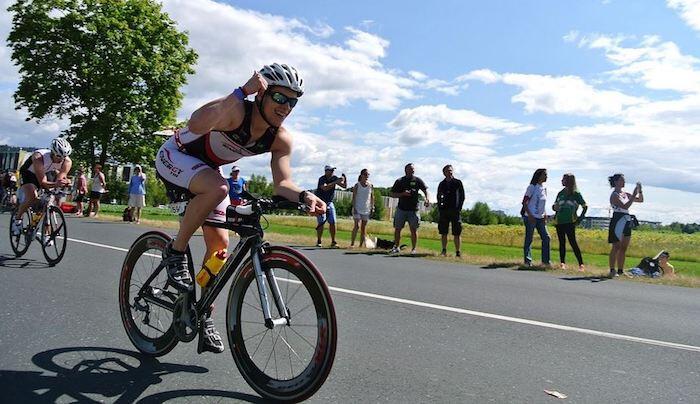 Divide the season into five blocks to make it easier.
Many months, many competitions and very varied, so it is necessary to put order and consistency to not reach the first triathlon "past of thread". We will try to make it easier for you by dividing the year into five big blocks, within which we will give you guidelines on the type of most recommended competitions to work on your performance improvement for the triathlons.
End of season and / or start of the next
September.- It is a month with two possibilities depending on your experience and objectives. If you have just joined the sport, your pre-season starts here, but if you come back from the vacation you have used to prepare triathlons, this month will mark the end of your season.
Therefore, in the first case the trainings will be of general physical conditioning (strength and aerobic resistance mainly), while in the second they will be finishing with the last objectives of the season and therefore will touch fine tuning.
October.- Not as marked as the previous month, but there is also usually some triathlon to be done (Spanish Club Championship for example). If you have not rested throughout the season may be the time to take a few days of disconnection after the last competition.
The duathlons and popular races begin, highly recommended tests to continue forging a good base of conditioning.
Preseason
Everything you decide in this month should be a secondary objective, that is, a means to continue with your preparation and general conditioning and not be the goal itself.
November.- We continue with pre-season training, while you will find a great variety for the weekends: crossover races, popular (5-10Km), duathones cros and road, etc. They are good options as long as they do not interfere in your preseason.
December- Goals such as "San Silvestres populares" can motivate you in these months that it is difficult to take a bicycle, and they also help you to gain experience in the maintenance of race rhythms.
January- Winter triathlons, very specific modality that combines running on foot, mountain biking and cross-country skiing and of course everything on snow. If you are not specialized in it, you can continue with popular and crossover races to continue with your general preparation.
Specific period
The training intensities change and the competitions begin to be seasonal objectives, mainly it is the moment of the duathlons and specific preparation for triathlons.
February- Wide range of duathlons, both road and crossovers, and competitions / mountain bike routes. These last are good options to gain dexterity and safety with the bike, but make them according to your level.
March- It is usually the shape peak of the duathletes, since during this month most of the Duathlon Spanish Championships are located (medium distance, teams, relays), mainly in road mode.
April- If you have not entered the previous month, we find the Individual Duathlon Spain Championship. At the end of the month the triathlons begin, fundamentally popular, and some of medium distance.
Competitive period
We get fully into the triathlon competition. The training volumes are usually reduced compared to previous periods but the intensities are high, so you must take into account the fatigue of the competitions.
May- The duathlons begin to take a back seat because we already found Spanish Triathlon Championships (teams, relays, middle distance) and a wide range of popular ones. The crossover triathlon modality also begins.
June- Triathlon is the main objective of this month, being common to find mythical triathlons of medium distance and some modality of Championship of Spain (pairs, supersprint).
Julio- It is very similar to the previous month, with the possibility of including the Spanish Sprint Championship and duathlon and Cros triathlon. You also have a great variety of crossings in the sea and in swamps that will help you with your preparation for the triathlons.
Rest
August. For most athletes it is time to rest, or at least for a few days of the month. There are still many popular triathlon options and if there are important goals in September, we will not be able to take the whole month of vacation. You can take advantage to make trips that help you improve your swimming sector.
Plan your season well to get to your goals without staying on the road due to overload or injury with the help of good coaches.
Laura García Cervantes
Dra. Science of Physical Activity and Sport
Technical Director Club Trikatlón Tres Cantos
Triathlon and Swimming Senior Trainer
Paratriathlon Specialist Trainer