How to prepare for the season and improve in triathlon? by Mario Mola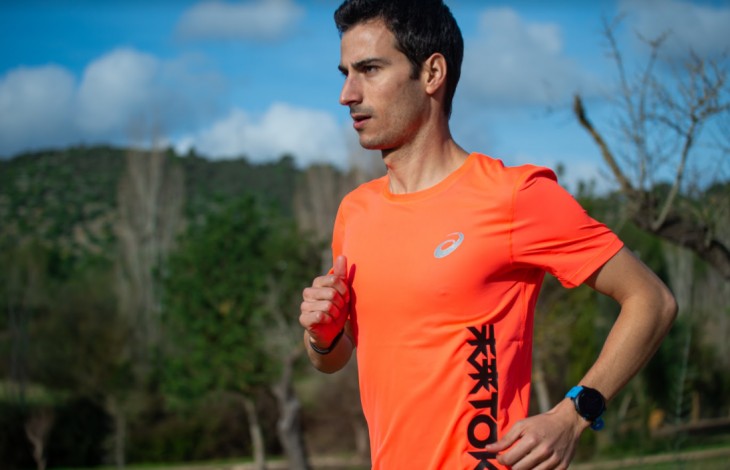 Triathlon technique plays an important role in any of the three disciplines that comprise it, because its correct performance means greater efficiency, increased resistance, reducing the possibility of injury and improving personal times.
Something you know very well Mario Mola, three times world champion of this sport, which then gives us the keys to perform this multisport in an efficient way both in pre-season preparation and during any competition.
As a benchmark in this sport and one of the great triathletes of our country, Mario Mola knows that the basis for achieving prepare the season and finish a triathlon successfully requires adequate physical preparation, Obtained based on training, perseverance and discipline, as well as a specific technique in each of the modalities that make it up.
In fact, Mario points out that "triathlon can become a very healthy lifestyle if it is done properly."
The importance of the coach and the warm-up
The first thing to do, according to Mola, is bet on a coach, regardless of whether you are just starting out in this sport or are an advanced triathlete.
For this, both Mario Mola and those triathletes who have a Garmin sports watch can also use Garmin Coach, which offers free training plans adaptable to the user and their objectives, incorporating the guidance of expert trainers and being able to synchronize with the clock all training sessions.
In addition, Mario emphasizes the importance of warming up in order to prevent injuries. For this reason, the athlete always tries to do a good warm-up before starting based on mobility exercises, focused, above all, on the hip and the Achilles tendon.
Technology: the great ally of the triathlete
For elite athletes, technology is a great ally to help them achieve their goals.
So much so that Mola has Garmin technology in his day-to-day and in each training session, from planning, since his trainer informs him through an application of the training plan to be carried out in each session.
During your training sessions, you use a forerunner 945, Garmin's GPS sports watch, developed specifically for triathlon, that lets you keep track of your paces and know when to end your sessions.
€463,99
483,99€
In stock
20 New From 463,99 €
9 Used From 442,42 €

Amazon.com
Last update: June 22, 2022 18:44
In addition, "all the data collected by the watch is uploaded to the application and so my coach can analyze the training carried out practically instantly without even being present," he adds.
For each modality, its technique
When it comes to training and, of course, facing competition, technical preparation becomes of vital importance.
In this regard, Mola affirms that he dedicate one day a week to each of the disciplines.
For him "it is important to remind oneself of the automatisms and to reinforce some of the specific muscles and tendons of each discipline". Already, in competition, these are the acquired automatisms, "which help you to perform efficiently in moments of maximum effort", he emphasizes.
Based on the intrinsic multidisciplinary characteristic of this activity, there are differences when working in each of the areas.
Swimming technique and training
Mola states that working technique in swimming is vitalAs much or more than physical preparation, and in terms of the most suitable exercises within training, the athlete considers band work essential (tied feet), an exercise that has helped him a lot to improve his swimming technique.
In addition, Mola highlights open water swimming, to improve in this discipline, an activity that can be recorded with the Forerunner 945 by choosing the specific open water swimming profile or the triathlon profile.
Technique and training in cycling
Meanwhile, in cycling, he asserts that "if you don't have good technique and skill on the bike, it will be very difficult for you to ride properly in the peloton", and in the case of training it is important to carry out long stretches.
Specifically, for the triathlete the training by watts has been fundamental and it has meant "a before and after having potentiometers, thus being able to reference all training in watts".
So when you're riding your bike, the Garmin potentiometer can give you critical data to drill down into your performance, such as total power, cadence, and advanced cycling dynamics that show left-right leg balance.
It is even possible to know the time spent standing or sitting on the bicycle and its effectiveness in each of these positions.
Technique and training in the race
Regarding the race, the triathlete affirms that "although it may seem that it is not so important, a good technique prevents injuries and will make you run more efficiently and with less energy expenditure".
In this area, the most important key to working it is the exercises of Proprioception. Very useful and simple, they can be done anywhere without the need for any extra element.
Among them, Mola recommends: split, leg swing and the sdynamic kipping (perform running steps raising the knees, with support on the tip of the foot), in addition to jumps y braking on one leg and side shift y braking.
As for strengthening in the gym, for Mola running faster does not mean doing more kilometers, so to improve speed you need bodybuilding.
"Doing weights or any other similar exercise allows you to take better advantage of your workouts, obtain better muscle recovery and reduce the risk of injury. In fact, muscle weakness is one of the main causes for a runner to become stagnant ", he points out.
In addition to proprioception exercises and the gym, the triathlete mentions hill training as a good option to strengthen the legs.
In this case, he recommends anyone who wants to enjoy this sport to intersperse during filming, gentle slopes and other slightly more accentuated ones. Also, he advises working several sprints on the same hill after having warmed up.
In the same way, it emphasizes the advantage of having a fast and reactive ankle, which can be achieved with: site or lateral jumps, calf and position exercises.
Also, it is important to control your stride rate, trying to run at 180 steps per minute, something that today is easy thanks to Garmin smart watches.
Technology and functions in the race
To train or compete in running mode, Mola focuses on the performance of his Forerunner 945 that allows him to control running metrics: cadence, stride length, ground contact time and even balance; and the possibility of storing the data in real time and then being able to analyze the rhythms with the pulse through the Garmin Connect application.
Likewise, what Mario Mola values ​​most about Garmin sports watches when it comes to helping him in his specific preparation in this discipline is the measurement of the pulse and rhythms, because based on them he can measure and know his state of form.
In fact, during training, he takes special consideration of the rhythms marked through the GPS: "It is something that helps me a lot in the time exercises and fartleks (increase and decrease the speed in running outdoors) to go to the marked rhythm. for my training ".
To do this, Mario has the heart rate sensor directly on his wrist, which allows him to obtain data by measuring the intensity of the effort of his heart during training, even underwater.
Thanks to the training status metric provided by the watch, you can evaluate your recent exercise history and performance indicators and know at all times if your training is being productive, if you have reached your peak of form or if you are performing overexertion.
In the same way, it has the training load statistic, which measures the volume of exercise of the last seven days and compares it with the optimal interval for your physical condition and your recent training history.
To all this, Training Effect is added, with which Mario can see how training influences the development of endurance, speed and power with aerobic and anaerobic information.
Training areas
Training zones are essential for Mola, especially in terms of training planning and control: "It is the reference we use to determine the rhythms to be worked on depending on the time of the season.
For example, when I start training for a test, I work in low zones in order to develop aerobic capacity. Meanwhile, in the pre-competitive period I do more anaerobic threshold work combined with VO2MAX work in order to work the competition rhythms ".
Thanks to VO2 MAX built into the Forerunner 945, Mario has an indicator that shows the performance he expects to have. A metric that even accounts for the performance changes that can occur due to heat or altitude.
The importance of transitions
Being a sport made up of three disciplines, transitions are especially important. Therefore, it is important to know how to perform them in a fast and controlled way. Garmin watches offer the option of transitions that allows you to time each of them independently.
Finally, Mario Mola provides some advice for all those who are considering entering this sport: "The first thing is to advise us with a coach, regardless of the level you have, and then enjoy the training and the process because the day of the competition It will not be more than a reflection of the work done previously ".