How to recover between series? By Victory Endurance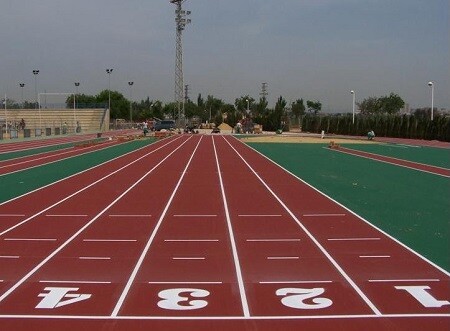 The trainings of series (or repetitions) are not more than fractionated trainings, or games of rhythms, that are made after a warm-up, of 20 'to 25' to the trot.
At the physiological and cardiovascular level, the series are performed to improve aerobic power, anaerobic power and muscle strength and power.
Rodrigo Gavela, collaborator of Victory Endurance tells us in this article how to correctly perform the recovery between series.
In the series not only rhythms are important, recoveries are also very important.
Normally, for the preparation of large distances the recoveries should be short, between 30 '' and 2 '. In particular, I recommend recovering at a very gentle trot, to avoid lowering the pulse too much.
The recovery will be from 30 '' to 45 '', when they are made short distances and very short, at rates not too high; it can be 2 'when doing long series of more than 3 kms, and it will be 1' in those of medium distances, between 800 and 2000 ms.
Thanks to the recoveries we can know our state of form and also if we are doing well or badly the series. How is this? Well, very simple, the more pulsations you recover in a minute more in the way you are.
For example, if after finishing 192 pulsations, at the minute low to 128, intonares is that you are very fit. On the contrary, if after finishing 184 beats to the minute only low 155 is that you are not very thin, or that you have done wrong the series, to go too strong. This is the most valuable parameter when training with a heart rate monitor: recovery index.
I consider "recovery index" to the numerical value that is assigned to the pulsations recovered in a minute, after an intense training of series. The more recovery a higher index. Each 10 pulsation increases by one point the index.
Recovery index example (pulsations recovered in 1 '):
10 pulsations: 1 recovery index
20 pulsations: 2 recovery index.
30 pulsations: 3 recovery index.
40 pulsations: 4 recovery index.
50 pulsations: 5 recovery index.
60 pulsations: 6 recovery index.
70 pulsations: 7 recovery index.
80 pulsations: 8 recovery index.
The 7 and 8 indices correspond to elite athletes in top form. The 5 and 6 to subtel or amateur runners very fit. The 4 to well trained amateur runners. The 3 to amateur runners with little experience or trained on a regular basis. The 2 to poorly trained runners or starting their training season .. And the 1 to runners who are just starting to run.