COMPEX launches its training APP, Compex Coach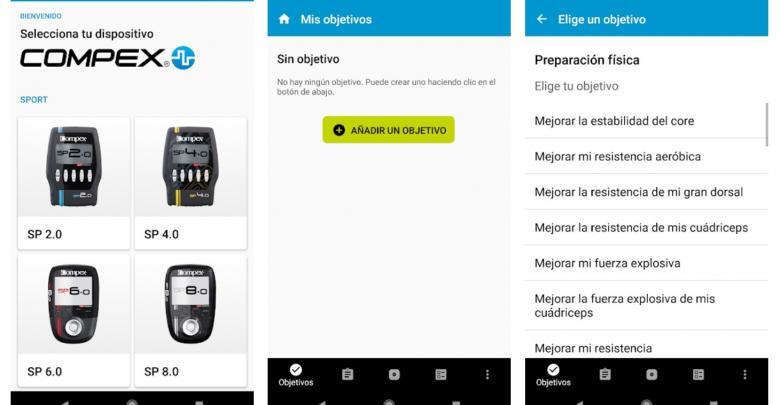 The Compex Coach app will guide you to set your goals and help you plan your training.
Our collaborator COMPEX just launched your application Compex Coach , so that users can plan their trainings,
Here are some examples for which the application could be useful:
- Prepare 10km, half marathon, marathon
- Prepare a cyclist test
- Prepare a triathlon
- Improve the stability of the core
- Increase muscle volume
- Improve strength
- Treat a tendinopathy
- Treat cervicalgia
- Treat a contracture
- Prevent cramps
- Prevent low back pain
- Toning my arms
- Firming the thighs, etc.
DOWNLOAD THE APP NOW


Features of the App
Application Compex Coach will guide you to set your goals, will also help you plan your training and remind you when you have the next session. You can also easily share your sessions with friends.
These are some of the main features of the new application of COMPEX, which will surely help you get the most out of your workouts.
• Explain how electrostimulation works muscle and its benefits.
• Find a goal that is adjust to your needs (how to prepare for a marathon, triathlon, trail or cycling, treat back pain or tendinopathy, increase strength ...) and set up a work plan or protocol to achieve it.
• Shows the correct placement of the electrodes and body position according to the program.
• Explain to what intensity work according to the program.
• Describe with detail each program (uses, effects, intensity, electrodes placements).
Do not think twice and download the application.
If you are interested in COMPEX training items, check our website
Further information: https://es.compexstore.com/