Training articles
Basic tips before a race 10km «North vs South and the #MadridSePica»
We give you some key points to minimize the possible unforeseen events that harm your career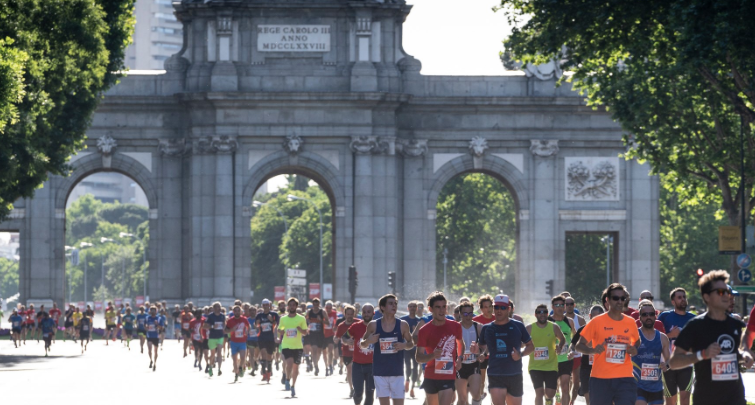 The next 16 of June will be held a new edition of the Race of 10 km Skechers «North vs South» and within the special that we have been doing for her with the Workout, tips for 10k, or tips to have a quality point in 10k arrives the last article where we give you the cprevious advice for the race
You have 10 Kilometers ahead to enjoy as long as you keep in mind some key points to minimize possible contingencies that hurt your career, so let's do it:
1. Analyze the route.
If you have the possibility, run a day in the area of ​​the race to know its slope, its curves and key points. Also find out about the points of departure and arrival and any important details that the organization provides.
2. Take care of invisible training.
This mainly involves rest and feeding. The previous week will be key, it is not the only one that you should take care of but if the neglect can harm you on the day of the race.
3. Breakfast with time and without innovation.
You should leave at least 2 hours for gastric emptying after breakfast and we advise you to eat familiar and fiber-free foods to avoid gastrointestinal problems. Half an hour before the race you can eat a bar or 10 minutes before a gel.
4. Guide your hydration.
Know the supplies and make sure you arrive in good hydration conditions consuming at least 2,5L of water per day during the week prior to the test.
5. Heats up.
Starting the race without 10-15 previous minutes of warm-up can leave you out of the race for various reasons, so guide your warm-up type for the day of the race. You can include 5 minutes of joint mobility, 5 minutes of smooth running and a few small changes of pace.
6. Wear appropriate clothing.
Check the weather forecast for the day of the race and adjust your clothes for it. Mainly comfortable and breathable clothing.
7. Know your step rhythms
. If you have trained your career you will know the rhythms that you must carry and the steps of each kilometer, so that you do not fall into the error of starting too strong and end up suffering more than you should.
8. Train the strength.
If your musculature is not strengthened, fatigue will appear sooner and the risk of injury is much greater, so you should dedicate a couple of days a week to perform strength exercises.
9. Material released.
All the equipment that you are going to use on the day of the race you must have tried it before and make sure that it does not cause any discomfort or chafing. This involves everything from socks and sneakers to t-shirts and pants.
10. Enjoy!
The most important thing without a doubt is that you go out to enjoy. The work you have already done, so trust in you and perform each stride safely.
Laura García Cervantes
Dra. Science of Physical Activity and Sport
Club Trikatlón Tres Cantos Sports Director
Triathlon and Swimming Senior Trainer
Paratriathlon Specialist Trainer