Tips to improve endurance in Ironman by Lionel Sanders, athlete Skechers.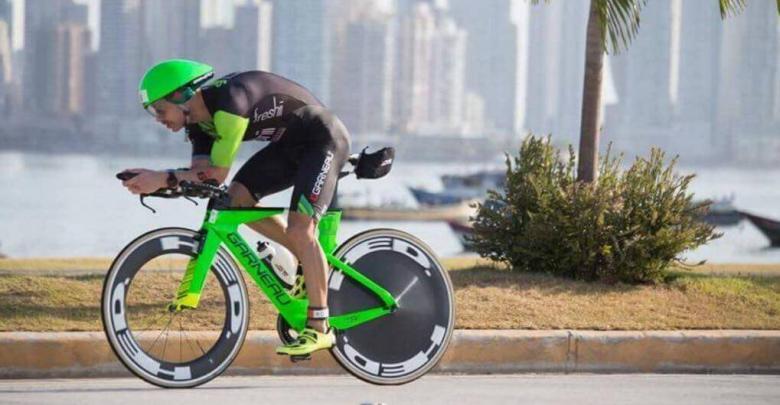 The triathlete, Lionel Sanders, sponsored by SKECHERS PERFORMANCE and holder of the Ironman record with a time of 7: 44: 29 achieved in Arizona last year.
Lionel Sanders tells us in this article about how improve endurance by training for an Ironman distance. He will also tell us how he prepared himself to break the record.
There are three crucial aspects that help improve resistance when preparing an Ironman:
A long-running race
A long bike ride
A long day
5 weeks before the test
My goal during the five weeks before a race, is to do everything in my power to improve these three aspects. For the long run I put on my Skechers GO RUN® and start with a 30km, which progressively becomes 40km during the remaining four weeks.
Personally, I do not think that the bike produces as much wear on the body as the running on foot (although if you have the right material definitely helps, Skeckers GO RUN® are the best shoes I've run), so After the race on foot, I force myself to make a bike out of 5 hours, and two more sessions during the next four weeks.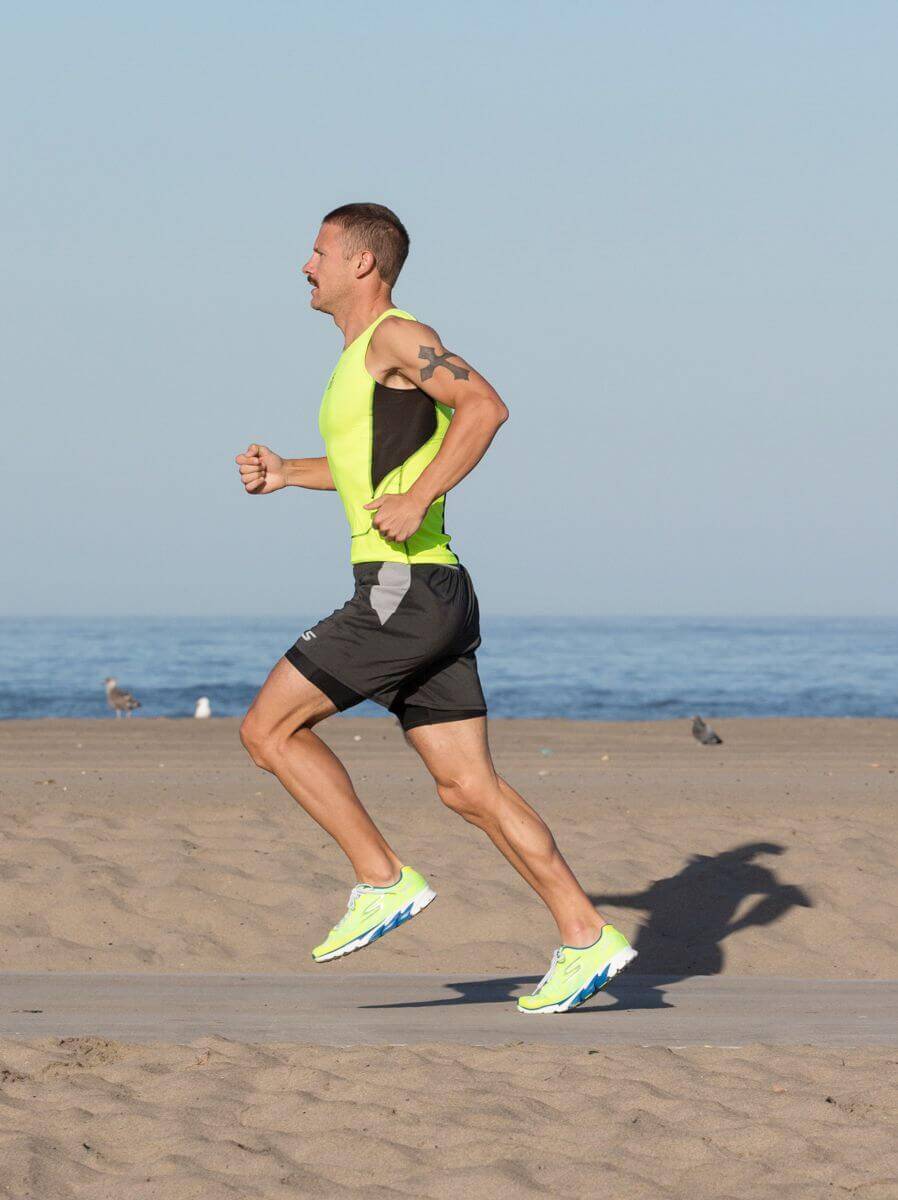 The long run
I have also created intervals where the final training reached about 3 hours. With regard to the day of more training, I think it would be best to combine it with the long bike ride. So on the day that I do the longest run I would do 1 swimming time doing 4km in the morning, eat something quick and ride the bike for 5 hours and then finish with a one hour walking race.
I admit that at the beginning the sequence may be too much. The first 30km race in the block that I was preparing for Arizona was very tough. The average was 4.18 / km and it was very demanding in the last kilometers. Something similar to the departure by bike. My average was 213w on the bike and I almost fell from fatigue, it just was exhausting. When I got off to run, I also turned out to be demanding since the averaging came out at 4.19 / km.
The resistance progresses rapidly from this point. In my next long session facing Arizona, I ran 35km with an average of 4.04 / km. I had very good feelings at kilometer 28. In the second outing the average came out in 255w on the bike, I had difficulties in the third hour, but after the fourth I overtook it and the fifth was more bearable. When I went down to run, my improvement was also observed, since I did it at an average of 3.59 / km and I felt more comfortable than the last time.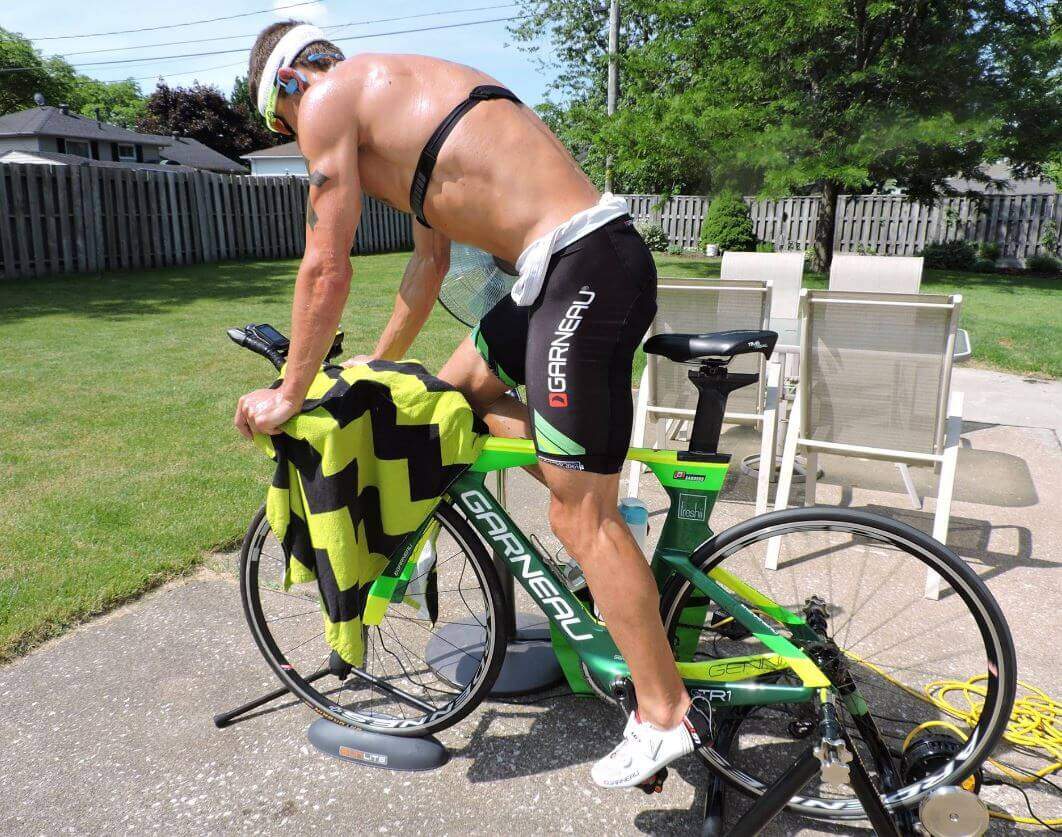 In the final week, I ran 40km at 3.57 / km and I had no problems until km 35. On my bike ride I was able to maintain 261w during the 5 hours, and the sensations were wonderful. Once again, going down to run was even better than the previous one, running at 3.56 / km, which meant 3 seconds faster than the last time. At this point is when I had full confidence that the result in Arizona would be much better than Kona's.
The record
In Arizona I was able to sustain good power for three and a half hours. The last 35 minutes were from 280w, which was below my goal, since I planned to do 30-40w more.
In the race I was able to hold a good pace for 16 kilometers, until this point I was doing an average of 3.45 '/ km. Unfortunately, my resistance started to fail me in the last 10 kilometers where my average low to 4.06 '/ km. These two segments showed my performance improvement with respect to Kona, but they were still not perfect. This was something that was waiting for me, since I only had two weeks to improve my resistance. I think that with another block of five weeks I could have gotten more in shape.
In Kona's Ironman 2015 I learned that no matter how hard you try to do the easy rhythms, this never happens. My conclusion is that the way to make the race rhythms easier is to train over them.
I took this conclusion one step further in 2016 and decided that to make the trainings as fast as possible I would not do any session with unnecessarily high volumes. As at that time I was focusing on the 70.3 distance, it would not take more than two hours on the bike and 20km running, since that is the distance traveled in this event. I still think it's the best way to prepare an Ironman 70.3.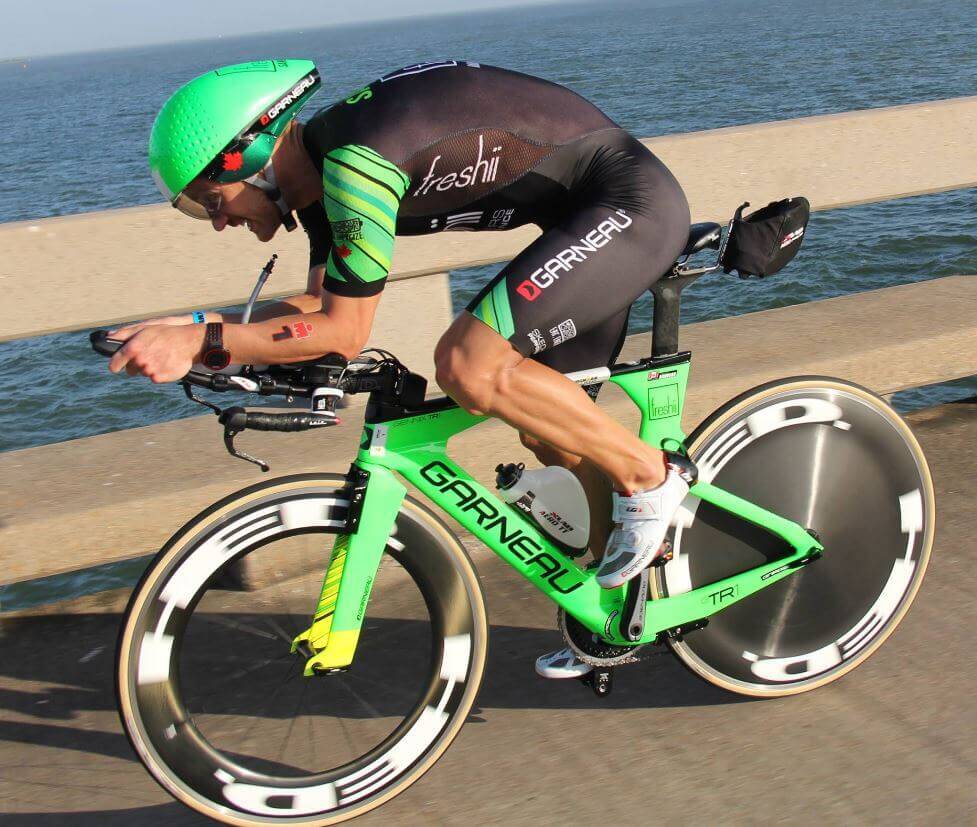 How to propose the training for an Ironman?
Making bike trips and running sessions too long during the year fatigue the body unnecessarily. This fatigue will affect training with repetitions too high, and you can never force yourself to reach the limit in the same way you would without those long sessions. Once the body has reached a good physical condition, I do not think it takes much to get resistance.
Personally, I think that it takes a few 10 weeks to build the necessary volume to be able to compete in an Ironman from the beginning to the end within your best abilities.
The best way to prepare an Ironman is Focus on training until you reach the limit and train these limits for most of the year. For example, if I was preparing for Kona and my training will begin on January 1, I would spend most of my time until June focusing on increasing my maximum volume capacity as well as reaching my lactate limits.
Then, in mid-July (some 10 weeks before), I would continue to increase those capabilities, but at the same time I would start systematically prolonging the long runs, both in my long run and in long runs.
The purpose of this phase is to be able to train to endure the duration of an Ironman distance, without too much wear. Keep in mind that during this phase the maximum volume levels as well as the lactate levels are not the same since you have introduced much more volume in the training, increasing fatigue, but it is still important to train these aspects.
It is important to emphasize that the goal of these long sessions is not the rhythm, but to stimulate the muscles for the duration of the distance, so they are able to respond from the beginning of an Ironman to the end.
Translation: Almudena Abad Photos:
Photos Facebook Lionel Sanders
News sponsored by
10 weeks to. ecto to Kona, peroero at the same time began), seguirñia iviese preparing takes 10 weeks to. ecto a Kona, peronero, jas to. ecto to Kona, but the first of January I would be preparing it takes 10 weeks to. ecto to Kona, but