How many calories are spent swimming, running or cycling?
This table shows you the number of calories burned by doing 30 minutes of physical activity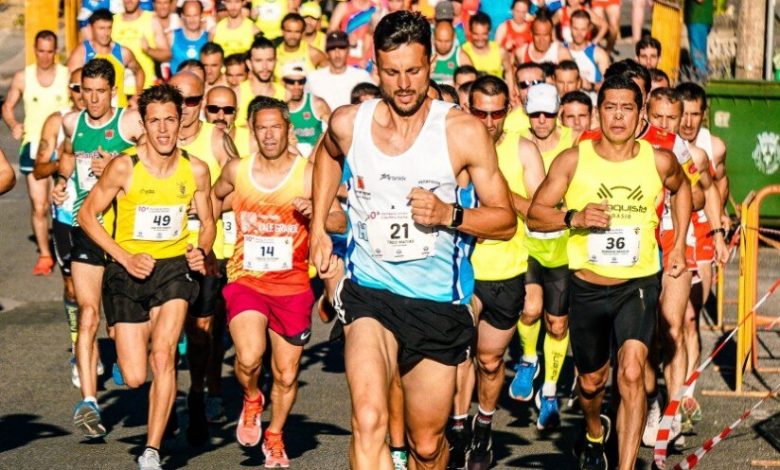 This is one of the questions that many athletes ask themselves when starting to play sports.
Today, there are smartwatches, applications, etc. that tell us the calories we have consumed while doing physical activity.
However, researchers from Harvard have made a orientation table with the number of calories burned with 30 minutes of physical activity regarding the sport practiced taking into account the weight of each individual
We have selected the 3 sports of the triathlon (Swimming, Cycling and running) to have a reference of how many calories are consumed in 30 minutes of exercise
SWIMMING
| | | | |
| --- | --- | --- | --- |
| Type of activity | 56 kilos | 70 kilos | 84 kilos |
| Swimming: backstroke | 240 | 298 | 355 |
| Swimming: breaststroke style | 300 | 372 | 444 |
| Continuous swimming, intense pace | 300 | 372 | 444 |
| Swimming: kick | 300 | 372 | 444 |
| Swimming: butterfly style | 330 | 409 | 488 |
| Swimming: freestyle | 330 | 409 | 488 |
CYCLING
| | | | |
| --- | --- | --- | --- |
| Type of activity | 56 kilos | 70 kilos | 84 kilos |
| Spinning: moderate | 210 | 260 | 311 |
| Spinning: vigorous | 315 | 391 | 466 |
| Cycling: 20-22 km / h | 240 | 298 | 355 |
| Cycling: BMX or mountain | 255 | 316 | 377 |
| Cycling: 22-25 km / h | 300 | 372 | 444 |
| Cycling: 25/30 km / h | 360 | 446 | 533 |
| Cycling:> 30 km / h | 495 | 614 | 733 |
RACE ON FOOT
| | | | |
| --- | --- | --- | --- |
| Type of activity | 56 kilos | 70 kilos | 84 kilos |
| Walk | 195 | 242 | 289 |
| Race: 8 km / h | 240 | 298 | 355 |
| Race: cross country | 270 | 335 | 400 |
| Race: 10,7 km / h | 330 | 409 | 488 |
| Race: 12 km / h | 375 | 465 | 555 |
| Race: 14 km / h | 435 | 539 | 644 |
| Race: 16 km / h | 495 | 614 | 733 |