From water to bike, do not waste time in the T1 of a triathlon
We give you some tips to gain some seconds in the T1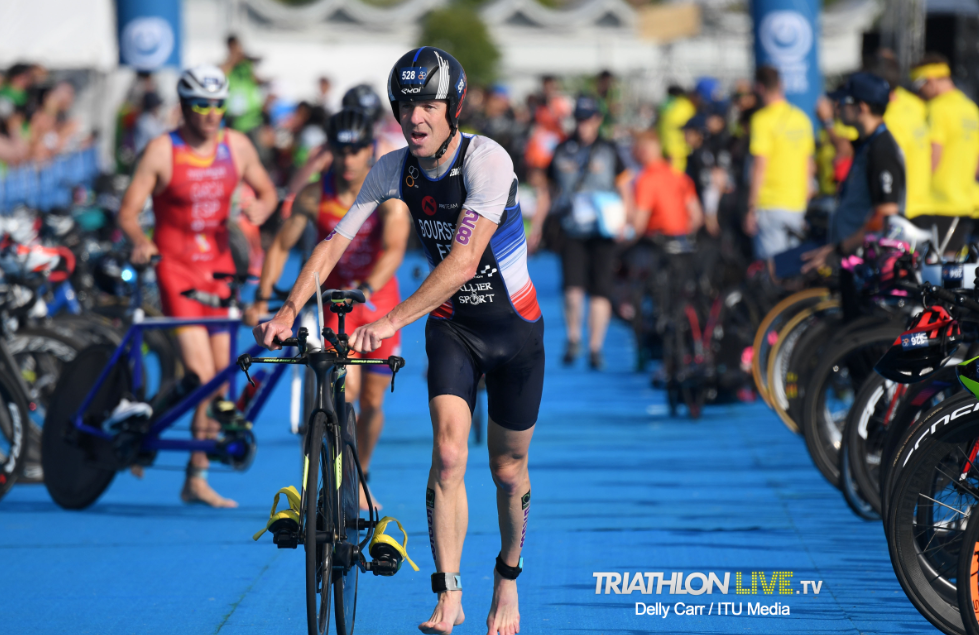 You come out of the water with the pulsations triggered and you have to make a transition in the shortest possible time. Follow these tips and you will avoid giving seconds to your opponents.
Before putting on the neoprene, use body oil.
This way when you leave the water and begin to remove the neoprene you will see that it slides alone.
Neoprene waist.
In the stretch of water to the transition you must have taken off the triathlon monkey up to the waist, so that when you get to your bike you just have to lower it a bit and with some energetic kicks to finish taking it off. Beware of removing your hat and glasses first, you will need your hands to unzip the neoprene!
Free box.
Ideally, you should place outside of your transition box, and according to the order of use, the material you are going to use. This way every time you have used something and have to deposit it inside you will have the following free material. For example, if you leave the running shoes inside and throw the neoprene on, you will lose time when picking them up.
Open helmet with fitted glasses.
Two in one, put on the helmet leaving the glasses fitted in it and you will save an extra movement. In addition, leaving the helmet unbuttoned on top of the bike (hang it on the handle or handlebar) will allow you to gain a few extra seconds.
Dorsal buttoned.
The nerves can play a trick on you when you put the number, so it is preferable that you put it closed by the feet or by the head.
Hold the cleats with rubber bands.
Run without getting dressed for the transition and once you cross the assembly line, get on the bike. You will keep your pedals and coves in a suitable position if you hold them with an elastic band that will break in the first pedalada. Start pedaling on the shoe if you can not get your foot on the first one.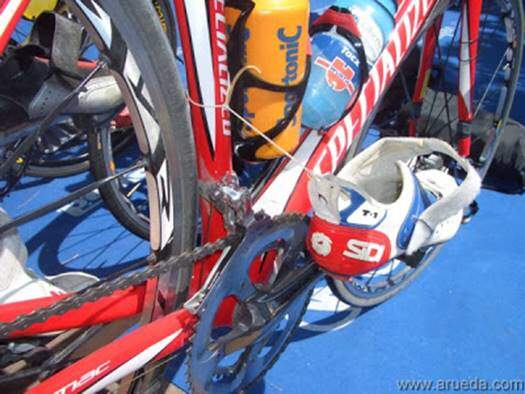 All these actions require practice, since the competition's own situation entails added stress that will not allow you to learn in situ. Practice in your workouts until you get an automated routine of your actions in the T1.
Laura García Cervantes
Dra. Science of Physical Activity and Sport
Club Trikatlón Tres Cantos Sports Director
Triathlon and Swimming Senior Trainer
Paratriathlon Specialist Trainer