Exercises with rubber bands for swimming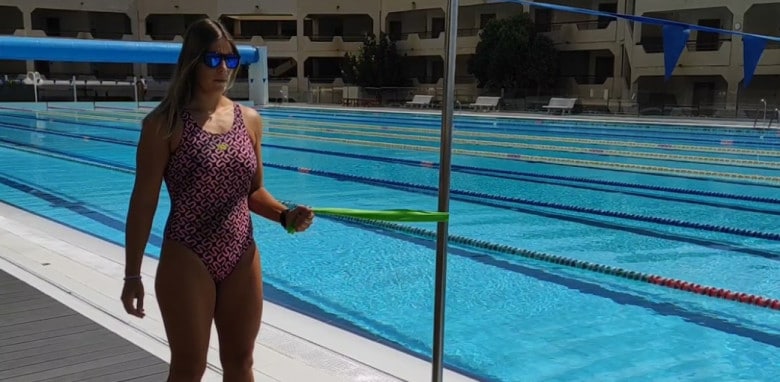 If when you start the car you don't put in fifth, why do you start training without having warmed up your engine?
In swimming, our main driving force is the shoulders, so it is advisable to prepare them for the subsequent effort. Today we leave you several exercises to do with rubbers.
Rubber training in swimming
Our rubber bands or elastic bands They are very used in swimming, very often you will find one in the backpack of a swimmer or triathlete. The common use is due to several benefits:
It is an inexpensive and easy to transport material
It is very versatile in terms of the variety of exercises that can be performed with them
Allows you to adjust the resistance
Enables training anywhere
Can be used as a training, warm-up or stretching session
In some moments of the season they can replace conventional weight training
They allow to reproduce certain technical gestures with resistance and simulating the frequency of swimming
Exercises to warm up with rubber bands before starting to swim
Here are 6 exercises to include in your warm-ups before starting to swim.
Start with 10 reps of each exercise and do 2 full laps:
Internal shoulder rotation
Shoulder external rotation
Triceps extension.
You can do it simultaneously or by alternating arms
Lateral shoulder raises.
You can do it simultaneously or by alternating arms
Crawl grip
Crawl stroke
However, it is important that you also bear in mind that the exercises with rubber bands do not provide the same resistance during the entire route, but that it increases progressively.
For example, in a lateral shoulder raise you will feel more resistance as the arm approaches the shoulder line. To work with greater resistance the first angles of the movement you should use a shorter rubber and shorten the route of the same.
If you want to continue learning more about rubber training, we leave you some articles: