Training articles
Roller Training for Ironman by Chrissie Wellington
Your favorite training session on the roller is in a pyramid.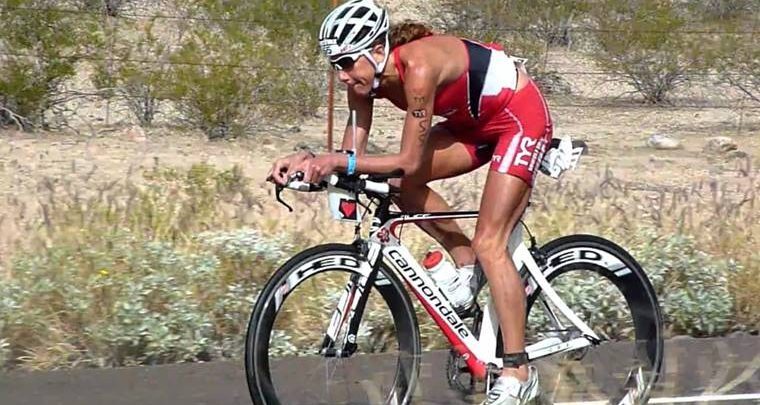 The four-time world champion Ironman Chrissie Wellington (2007, 2008,2009 and 2011) has published on the web 220triathlon your favorite pyramid workouts on the roller.
Mix cadence and speed helps maintain fitness and power while avoiding boredom in long workouts for an Ironman. It also helps to develop a better understanding of how resistance and effort impact on shape and power and interval sessions are excellent for this.
The following session is in pyramidWhere gradually increases the cadence (and speed) while increases the duration of the interval of effort until an effort of race pace of 10 minutes is reached, before decreasing all the variables.
To get all the benefits of these sessions, the ideal is to have close a towel and well-fitting slippers. It is also interesting to have a mirror to verify the position on the bike and a Sweat fan.
The training session
Warm up:
MAIN PHASE
4x 1 strong min @60rpm
60 '' rec easy to @90rpm
---
3 × 2 min strong at @ 70rpm
60 '' rec easy to @90rpm
---
2 × 3 min strong @ 75rpm
60 '' rec easy to @90rpm
---
5 strong min @80rpm
2 easy min @90rpm
---
1 x 10 strong min @90rpm
2 easy min @90rpm
---
5 strong min @80rpm
60 '' rest
---
2 x 3 strong min @75rpm
60 '' rec easy to @90rpm
---
3 x 2 strong min @70rpm
60 '' rec easy to @90rpm
---
4 x 1 strong min @60rpm
60 '' rec easy to @90rpm
Photo: youtube