The preferred training of Gustavo Rodríguez, Triathlete Skechers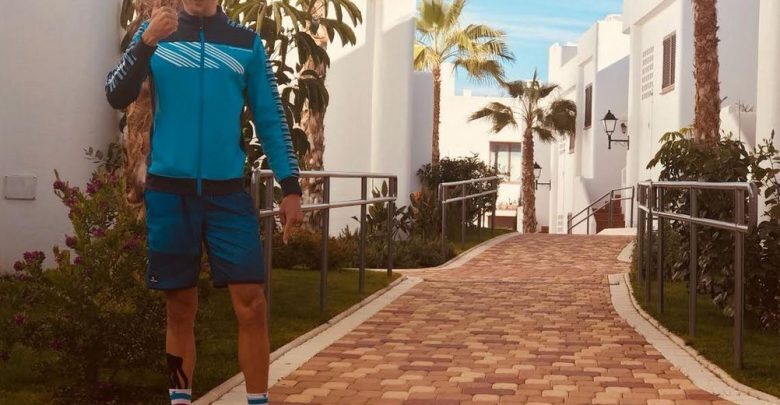 {wbamp-meta name = »image» url = »images / stories / news_08 / gustavo-rodriguez-skechers.JPG» width = »300" height = »150"}
We speak with the Galician triathlete to advise us on what kind of shoes is ideal for each type of training
We have chatted with Gustavo Rodríguez to ask about your recent addition to the Skechers team and tell us your first sensations with the shoes
"This year I am very excited about the addition of Skechers to our project Kona 2019. As always, when choosing a material as delicate as running shoes, I try to be very careful, and just opt ​​for a material that convinces me to an 110% and transmits me absolute confidence"Declared the current triathlete Champion of Spain of Average Distance 2017, among other representative titles
"From the first moment I loved the feeling of comfort of their fastest models: the GoRun5 for medium and fartlek rides and the GoMed Speed ​​4 for full throttle days. A shoe that performs well at high rates without compromising comfort.
In addition (something very important to me), its low drops (4mm) allow me to run with a very natural tread technique and without loss of efficiency by facilitating a mid-foot strike.
Then I count on the GoRun ride 7 for the longest, quietest rides. It is always appreciated to have a shoe in which comfort prevails for those days"
Medium shootings and Fartletks GoRun5
Strong Shootings: GoMed Speed ​​4
Long shootings: Gorun ride 7
Preferred running training.
Regarding my favorite career training, I love working competition rhythms, and one of my fetish workouts to know if I'm okay is the following:
Heat quiet 3 km
(2 km to rhythm half / 1 km to rhythm 10km / 1 smooth km) x 4 times
2 km drop
If the sensations are good. It always gives me confidence when facing the most important competitions
More information at Skechers