3 workouts with 6x sets for swimming
These workouts are organized in distance and swimming speed.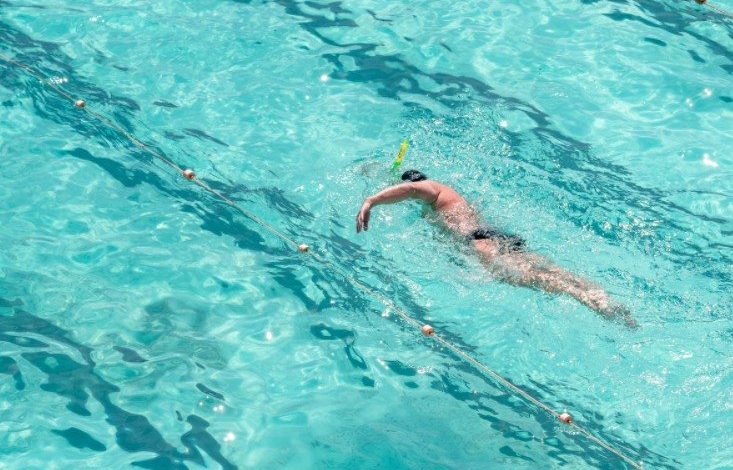 We leave you an interesting training for swimming with sets of 6, which will make you improve your performance in the pool.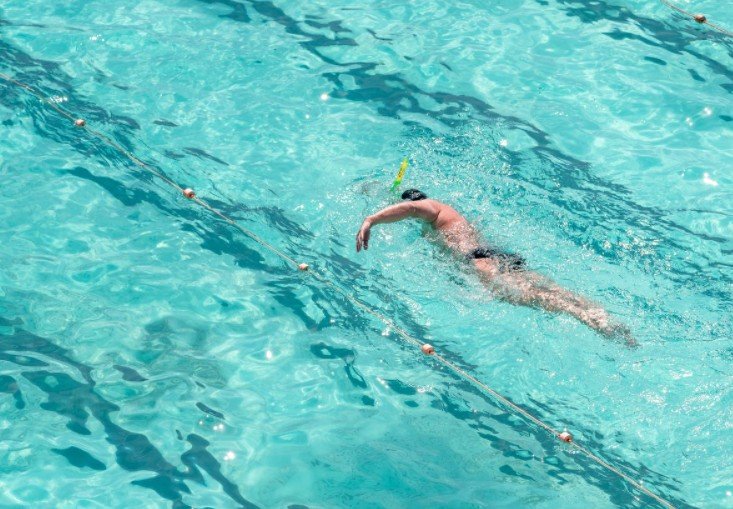 As there is no one swimmer the same as another, we have selected 3 difficulty levels so that you can do them all depending on your level.
Be free to change one for another, modify them although always keep the structure of the session.
3 training sessions
A, ideal for swimmers with paces between 1: 20-1: 30 in 100 meters.
B, ideal for swimmers with paces between 1: 50-2: 00 in 100 meters.
C, ideal for swimmers with rhythms of more than 2 minutes in the 100 meters.
Things to be able to do the training?
We clarify some nomenclature to make it easier to understand.
12x 50: 12 sets of 50 meters
@ 60: Time to do the exercise, in this example 60 seconds
Rec: Recovery
Pullover: Using Pullboy
Training A (4.300 meters)
Heating
Main phase
12 × 50 (3: kick @: 60, 3: technique @: 50)
6 × 25 @: 30 technique (fingers sliding water)
6 × 75 @ 1: 10 crol (incremental, ends with the last length to 1: 10)
6 × 25 @: 40 technique (With only one arm)
6 × 75 @ 1: 20 crol (All at the same pace)
6 × 25 @: 30 technique (grip)
6 × 75 @ 2: 00 crol (all at the same rate)
6 × 25 @: 30 pull (soft swim)
6 × 75 @ 1: 05 pull (strong swim)
6 × 25 @: 30 pull (breathe every 5)
6 × 75 @ 1: 00 pull (strong swim)
Back to the calm
Training B (3.400 meters)
Heating
Main phase
6 × 50 (3: kick @ 1: 15, 3: technique @ 1: 05)
6 × 25 @: 40 technique (fingers sliding water)
6 × 75 @ 1: 20 crol (incremental, ends with the last length to 1: 20)
6 × 25 @: 45 technique (With only one arm)
6 × 75 @ 1: 30 crol (All at the same pace)
6 × 25 @: 40 technique (grip)
6 × 75 @ 2: 00 crol (All at the same pace)
6 × 25 @: 40 pull (soft swim)
6 × 75 @ 1: 20 pull (strong swim)
Back to the calm
Training C (2.600 meters)
Heating
Main phase
× 50 (3: kick, 3: rill technique w /: 20 sec rec)
6 × 25 @: 50 technique (fingers sliding water)
6 × 75 w /: 30 sec rec (each length faster)
6 × 25 @: 50 technique (With only one arm)
6 × 75 w /: 45 rec (All at the same rate)
6 × 25 @: 45 pull (soft swim)
6 × 75 w /: 30 rec (pull)
Back to the calm
Source: Triathlete Magazine,