Training of Lucy Charles of swimming for Ironman of Kona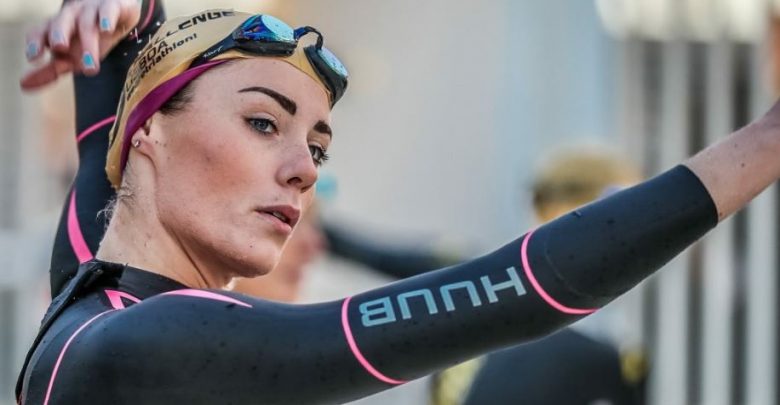 {wbamp-meta name = »image» url = »images / stories / triconsejos_08 / tips-swimming-lucy-charles-ironman.JPG» width = »300" height = »150"}
The young British triathlete is the best swimmer of the Ironman circuit and in the following article we can see some examples of her swimming practice.
Lucy Charles made the leap to triathlon in 2014 debuting in the Ironman in the United Kingdom when he was not yet 20 years old competing as an age group. The following year it was proclaimed IM 70.3 and Ironman world champion in her age group (18-24) so in 2016 decided to make the leap to professional debuting in the Ironman of Lanzarote where he got the third position.
Subsequently, last year was its international explosion, with the victory in the Ironman of Lanzarote and World Samorin Challenge, besides getting the second position in the Frankfurt Ironman and especially being second in his debut at the Kona Ironman going down from the 9 hours.
This 2018 has started strongly, winning the South African IM and it is presented as a serious threatens the reign of Daniela Ryf in Kona
Next we show you three swimming exercises of Lucy Charles that the magazine published 220triathlon
Technical session
Duration: 1h (3350m)
Objective: To reinforce the correct swimming technique
Heating:
800m-1000 m
Main work:
5 x 200 different technique exercises
5 x 100 pull / blades
5 x 50 correct technique with speed
Back to the calm
200 m feet
200 m pull
200 soft swim
Adaptation of the age group: Reduce the warm-up and return to calm by 50% and the repetitions of 5 × 200 to 5 × 150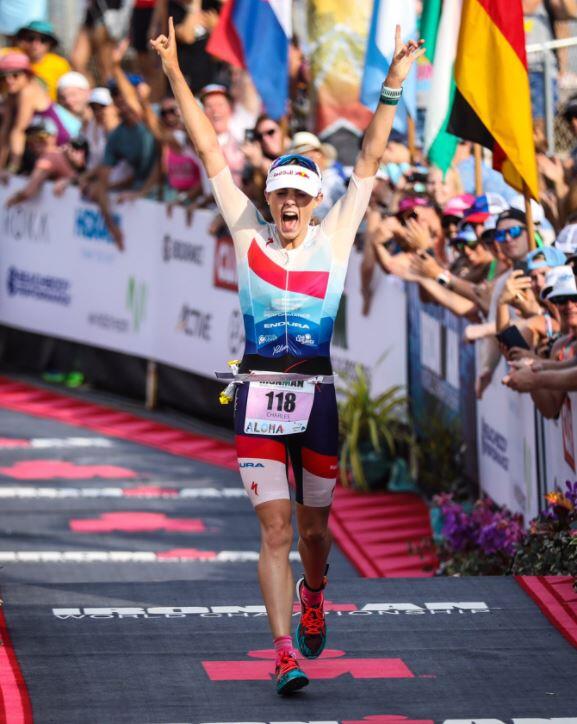 Endurance session
Duration: 2h30m (6000m)
Objective: Getting used to swimming to the rhythm of the race during long sessions
Heating:
800m-1000m soft + 4 x 100 m progressive making the latest 100 at the pace of competition + 100m soft back
Main block:
1500m at the pace of competition
1000m at the pace of best brand in 1500m
500m at the pace of the best brand in 1000m
5 x 100 a little faster than competition pace
Back to the calm:
800-1000 m soft
Adaptation for age groups: Reduce heating and return to calm an 50% and the main block an 30-40%
Speed ​​session
Duration: 1h (3500m)
Objective: Improve speed to be able to swim comfortably at the pace of IM competition
Heating:
1000m to varied styles
Main block
10 x [50 (25 m F / 25 m S) + 50 m (35 m F / 15 m S) + 50 m max] rec 40 »
Back to the calm:
500-1000m continuous swim
Adaptation for age groups: Reduce heating and return to calm an 50% and the main block do 6 or 8 repetitions instead of 10
Photo: thatcameraman.com / @talbotcox