The nutritional strategy of Lucy Charles in an IRONMAN
Lucy Charles is one of the best long distance triathletes on the international scene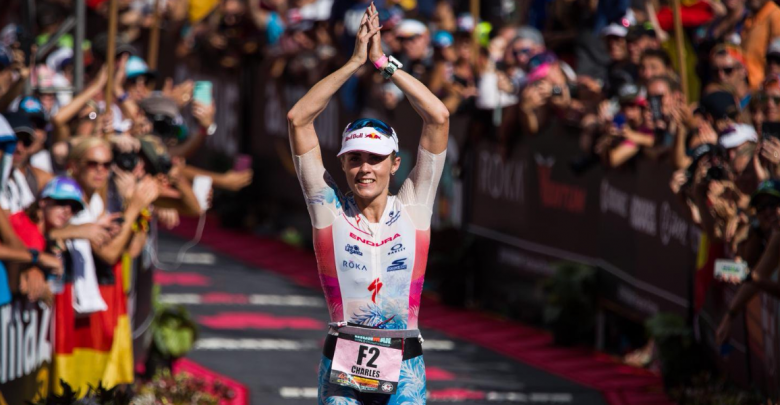 Lucy Charles She is one of the best long distance triathletes on the international scene, where only a month ago, she won the victory in the Challenge Roth. In addition, this year he has won his third victory The Championship.
In the following article published on the web 220 triathlon first person account as it feeds on long distance tests
Pre-race
The night before a long-distance race, like Challenge Roth (who won convincingly in 2019), I try to take fairly simple carbohydrates, simplifying pasta and cutting fiber.
On the morning of a race, I have a cup of tea, porridge, and some toast to get some carbs. It is also what I am used to drinking when I go to train.
I always drink a bottle of electrolyte drink before the start of the race, and sometimes I also take an energy gel. Also, I always take a can of Red Bull to concentrate and get a caffeine shot.
During the race
During the race, my goal is to consume 60-70 g of carbohydrates per hour, usually in the form of energy bars and energy drinks, but this will depend a bit on the official nutrition sponsor of the race.
My goal is to drink 3-4 bottles of an electrolytic drink on the 180 km of the cycling sector to keep my hydration to the maximum. During the first 3 hours of the bicycle as solid carbohydrates as bars.
In the marathon and I try to maintain the carbohydrate intake of 60 / 70 g per hour through a mixture of Red Bull water and energy gels. My electrolyte levels are completed with isotonic drinks.
Post race
Immediately after the race, I'm usually in the anti-doping, so it's just water, but, once I finish this formality, I take a protein shake, at least one can of Red Bull and pizza is my favorite reward after the career.