The list of things that make your coach "nervous"
Do you train with a club? We tell you what puts your coach and your nerves ... that you do not know!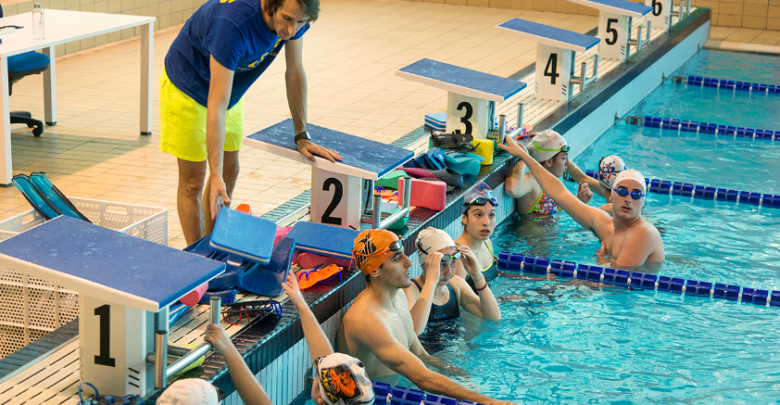 The coach of a club is a key figure to successfully meet the objectives or improve individual and group performance, and always give everything you can think of the athlete or the good of the group.
But sometimes when they go to train they arrive with the desire of chatting to share war stories or to stay to enjoy that beer later "because I earned it"............. DO YOU SOUND?
REPEAT MORE THAN 10 TIMES THE SAME PHRASE AND A CLASSIC!
Surely more than once you have seen him repeat 10 times the same phrase, or address with seriousness so that we comply with the trainings.
From Triathlon News, after sharing conversation with some triathletes, we have compiled some "phenomena" that occur within the training groups We are sure that they will make you laugh, but it is never too much to remember to try to take care of that figure who is our coach.
How many TE DREAM?
A veces I make him repeat 10 times the same... and that is that I'm thinking about something else and ... That I have not heard! Coach What should be done?
The coach is explaining what to do and you think ... "EThis is a good time to tell a story to my partner " and seconds later ... .Ains, again I have not heard! Trainer ... a question What should be done? ... is that "I have not heard". And you dale ... there you go ... as in "El día de la Marmota"
Beep of exit of the series: "Ains, that I nor I adjusted the heart rate monitor screens for the start " ... and the coach thinks "And give it to him, again that you are left behind, you could have adjusted it in your little house!"
After telling you that you hydrate the hot days you arrive with a tremendous headache at home and the first thing that occurs to you is to send a whats app to the thousand to say "My head hurts a lot""….Partner…. That is not your mother!
You put on your swimming cap as you get it, and the trainer thinks "Again in reverse ..." and that is You look like a glober "
Today I am very tired ... I skip training. The next day: How good I am, I'm going to do yesterday's training ... and today's training! Because you feel inspired!
The face that your coach puts you when he finds out that you were well and that's why you decided Duplicate your kilometers of the bike! ...
Those days that you stop in the middle of bike training to have some eggs with chorizo Because I'm worth it!
You always forget! And it is already becoming a classic ...take the Deflated wheels to a competition and desperately seek help.
Another day of inspiration, those in which your coach tells you Z3 but you run the series as if they were the last of your life
Another day you arrive just at a race ... I do not know what happens to me but I always arrive 1 minute of the exit ... (...)
Today you are not inspired ... those days when the coach tells you Z5 and you're chatting... (...)
What time did we have left? Those days the fastest method is to ask the stay time the next morning to your coach ... instead of reading the whats app group ...
What a mess I have with so many "accessories"! and it is that there are days that I do not care about keeping the swimming cap under the helmet that I run with the helmet of the bike. Once again I forgot to take it off in the transition!
Your days of " Let's see if it comes" Yes, those days that we get to "eat" some long, series and even complete exercise in the pool to see if it leaks ... ..and so I hooked in the next with the group
Those days you're not for numbers and you lose the account with long 4... Then you ask him ... How many?
Or that you always ask if they are with "pullboy" to see if there is luck
Be aware that you fit into many of these things ... and keep doing them ...
... Do you have any more? Tell us!
DO NOT FORGET!
The coach is our pillar to achieve our goals, he designs the plans to the detail, he listens to us whenever we have doubts, he advises us, our shoulder where we cry when we have an injury and also where to laugh and share our successes Let's take care of him!