Training articles
NEUROFEEDBACK, a new treatment integrated in HEALTHING
In a new therapy that improves different aspects of our state of health in general, and highlighting its use for athletes.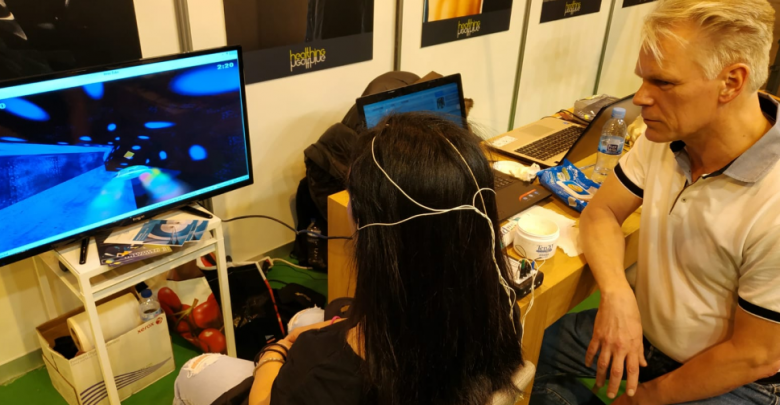 If something differs in HEALTHING it is in the integral treatment of the patient. This 2019 come back to surprise us by integrating among its services a novel treatment called NEUROFEEDBACK, used for the improvement of different aspects of our state of health in general, and highlighting its use for athletes.
The past 5 of June we could go to its facilities of the commercial center ABC Serrano from Madrid to attend the presentation of this new neuro-behavioral therapy that helps to learn to control the patterns of brain activity and apply it to daily life.
Brain activity manifests in waves and can be measured using computerized techniques neuroimaging and neurophysiology, in such a way that the emitted waves are projected on the screen.
We find different types of waves:
Alfa: located in the occipital lobe, back of the head; they are a sign of rest, of relaxation.
Beta: they manifest in a state of alert, of action.
Delta: deep rest, meditation.
Theta: wakefulness, creativity, motivation, fantasy, inspiration.
How does it work?
The sessions are monitored by a therapist, that by placement of electrodes that it puts in the head, to capture the waves, that will be collected on a screen.
If any kind of imbalance is found, there are waves that manifest excessively or others that do not appear at all.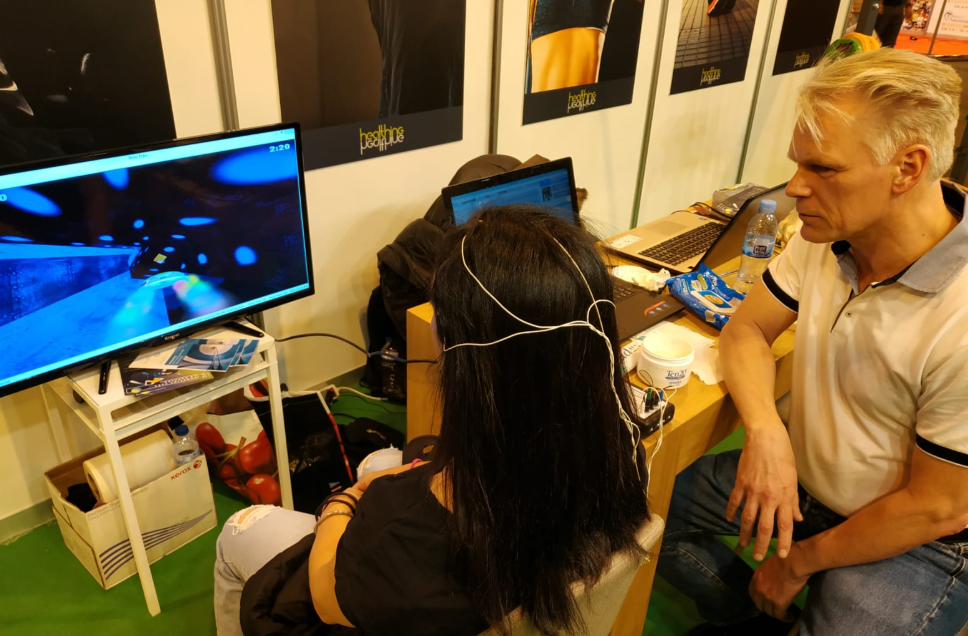 Is a harmless and non-invasive technique, and in your application it seems to be playing a videogame. The therapist tells the patient how he is going, so that he can correct and vary his activity to reach the goal. This therapy can be applied even watching videos, movies or other types of visual stimulation
Being a gradual learning, a minimum of 10 sessions is recommended to achieve satisfactory results.
The objective is based on "Operant Conditioning", that is, to give information to the person about how his brain works, so that he can at the moment he requires it, for example, when starting a task, have self-control and self-control. regulation of attention and concentration levels.
Success stories
In the presentation we were able to hear the testimony of two elite athletes Sebi García and Mariyán Asanov who told us about their experience with therapy.
The most notorious case that we were told was the use of this therapy by the professional tennis player Roger Federer for many years, which has in his palm 20 individual titles in Grand Slam.
For both, it has been a before and an after, since in addition to improving their habits of their daily life, having more concentration in their work and sports environment, has helped them to perform at the highest level as in the case of Asanov, obtaining the title of World Champion after retiring
Neurofeedback, at the Healthing Medical Center focused on SPORTSMAN
Recently Neurofeedback has been incorporated in the Healthing Medical Center, because it has been proven that it is a non-invasive technique, and effective to solve problems found in the environment.
Among the list of indications may appear: Migraines, insomnia, anxiety, stress, ADHD ... among many others that can affect the athlete when it comes to performance, although it is also used for other types of environmental problems such as Alzeimer, Among others.
The goal, to get the patient to know how to control his brain activity and modify it.
Clearly its use is interesting for elite athletes, to improve marks and performance, or in any activity in which an improvement is sought, since it gives you control over your ability to focus and focus.
For more information: Healthing Medical Center
HEALTHING combines manual therapies with advanced treatments and state-of-the-art technology, differentiating itself in the sector by giving comprehensive treatment to the athlete.
Contact:
Healthing, Calle Serrano, 61. 4th floor