We analyze the "Running Test" or test of V02 max. From the new Polar Vantage V2
It is a key tool to keep track of our improvement in performance.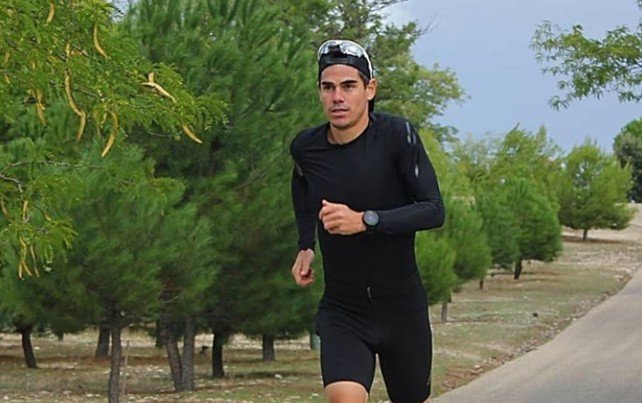 This test, together with the cycling test y Leg Recovery are three of the great innovations that the new software has included POLAR Vantage V2
From Triathlon News we have been able to test the new VANTAGE V2, and today we would like to tell you about the RRunning Test in first person to tell you about our experience.
A key tool to plan our workouts in order to keep track of our improvement in performance.
RUNNING TEST - O test to analyze your V02 maximum
This is one of the new functionalities included in the new and powerful POLAR model, whose objective is to offer the broker the necessary data that will allow them define training zones in speed, power and heart rate and at the same time check the progress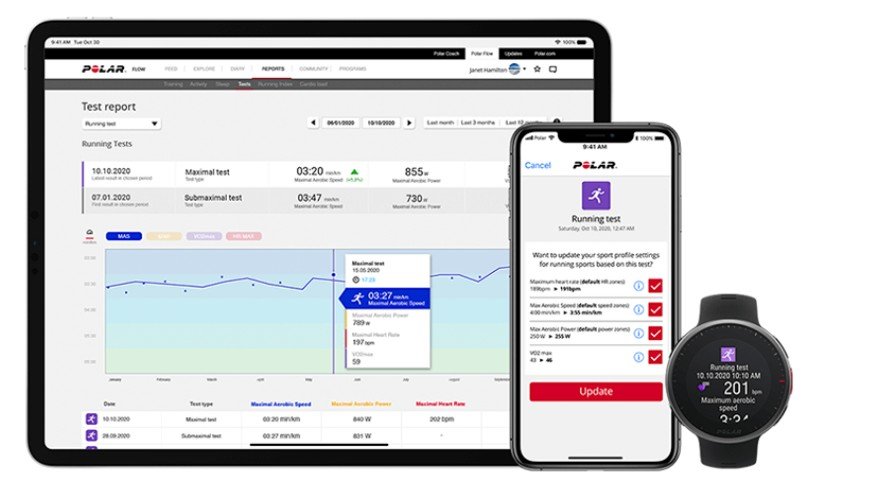 How long does it take and how to do it?
The test only takes about 30 minutes do it, of which 10 are warm-up and 10-20 minutes to perform the test itself.
You can do it in two ways: Submaximum or Maximum.
Submaximal: If you exceed 85% of the maximum heart rate
Maximum: If you reach the maximum heart rate
Way to go! Find out your V02 max. thanks to your POLAR VANTAGE V2
Before "starting" the test, your Vantage V2 offers you the possibility of reading a brief explanation of how to perform it on the watch itself, simply by entering the menu
Once read, to begin, you will have to enter the "Start" menu
Test> Running Test> Start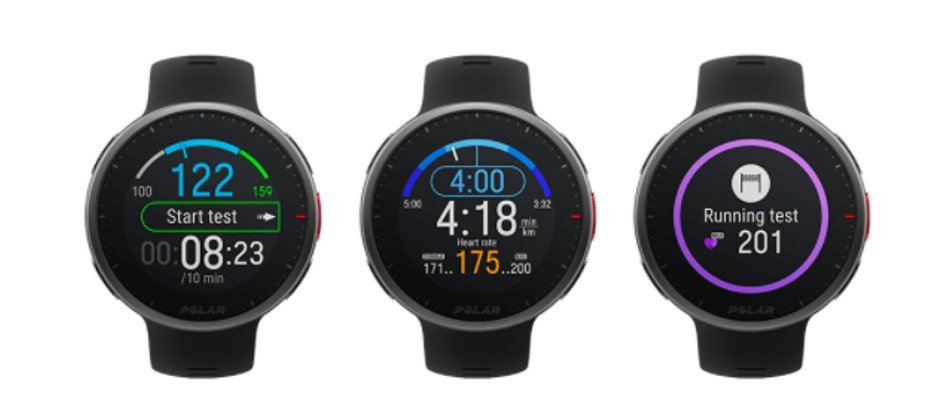 First, it will ask us for information about the speed at which we want to start the test (for example 6 min / km) and you will start running in the warm-up phase.
Do not forget before doing the test to have your personal data correctly configured (age, weight ...)
Once these 10 minutes of warm-up have passed, the test will begin.
On the screen you will see:
Azul: the speed at which it tells you to go
Blanco: the speed at which you go
The watch itself will make a sound if you go too fast or too slow. This speed will decrease and you will have to adjust your speed to the mark.
The test will end when you are no longer able to keep up with the pace set.
What data does POLAR FLOW give me once the information is downloaded?
We show you some screenshots of the data obtained in the test.
In the images we can see the data of maximum V02, heart rate and watts, among others.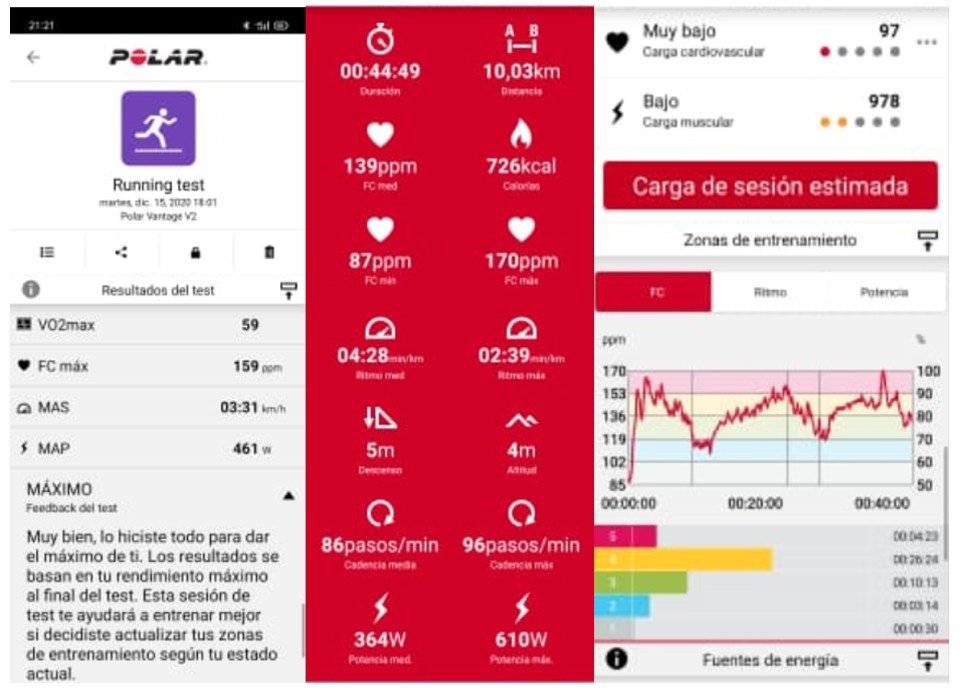 What benefits does this RUNNING TEST functionality provide you with respect to other GPS watches?
Thanks to this functionality included in the new POLAR software you can have your V02 max data, heart rate, maximum aerobic speed and maximum aerobic power among others.
These data, in addition to giving you information about your fitness, will allow you toner a point of reference to compare your evolution in season and plan your workouts correctly, which will be directly reflected in your performance by achieving a more effective training.
More information Polar official website