High intensity training session to use all year on the bike
If you had to choose a single session of high intensity to use all the year would be this.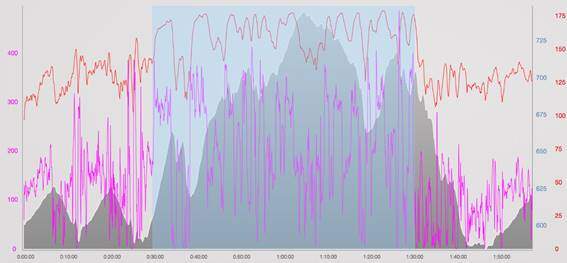 Our friends Cycling and Performance They have published a new training that you can use throughout the year, one called "free Z5 training«.
If you had to choose a session unique high intensity to use all year, they would choose this. A way to train very adaptable to the sensations of the athlete
Description Session Training:
Type of terrain: with short slopes, that lasts 2 'to 4'.
Intensity: priority in 5 Zone (110-130% of our FTP).
Objective: work Z5 or VO2max zone and do an entertaining workout.
Details to be considered: configure GPS with power back, lap time and instantaneous power (average 3 sec).
Training:
45'-1h of heating.
Series between 2 'and 4' at intensity of Z5 (110-130% of our FTP). The recovery between series would be of a minimum of the time made in the previous series, up to an unlimited maximum based on sensations. Our advice is to do it during 1h.
Back to calm 20'-30 '
Variants:
Instead of limiting it to 1 hour, we can do all the series that we can until we see that we can no longer maintain in those 2 'the minimum intensity of 110% or 115% of FTP (much more demanding).
We can also play with the recovery time between sets. The shorter the recovery time, the more demanding the training will be.
What is FTP?
The FTP (Functional Threshold Power), in Spanish UPF (Threshold of Functional Power), that talks about to the maximum average power that you can develop in one hour. From this data you can calculate the different training zones expressed in beats / minute and power zones.
Here you leave a test to calculate the FTP
Further information: https://www.ciclismoyrendimiento.com