Training articles
An English triathlete, retrieves his bike valued at 10.000 € to 1.300 km away
Two bicycles were stolen, one of them a Cervelo P5 valued at 10.000 €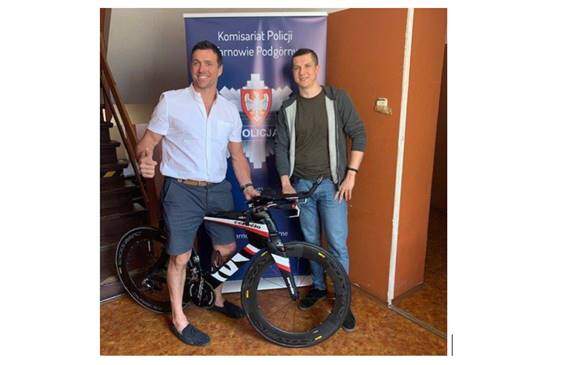 Good news for the British sportsman Marc london, since after suffering the theft of his bicycle last August at his home in Baldock (Hertfordshire) while on vacation, he was able to recover it in Poland, more than 1.300 km away from the place of the robbery.
Marc is an amateur to compete in Ironman and now he is happy, having recovered his Cervelo P5 valued at € 10.000 €
Marc he used social networks and thanks to them he was able to locate the bicycle in a shop in Poznan (Poland). For this He began his search through all the forums and triathlon networks that he knew until one day he received a message from a Polish cyclist telling him that he had seen a bicycle very similar to his on a website in his country.
Once located, I advise the British police that they contacted the Polish prosecutors to finally travel last April to Poland to recover it, although it is not known who stole it.
Marc London commented to the BBC: «Between the tenacious determination to find my bike and the contacts [of Sergeant Clarke], which helped eliminate the bureaucracy, we finally managed to get the stolen bicycle back"
«Although we are not close to discovering who stole it, I am delighted that it has finally returned to where it belongs«.