Olympics
Curiosities about the women's race at the Rio Olympic Games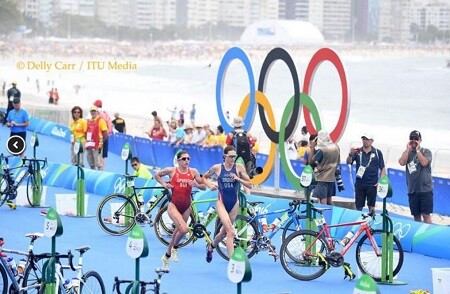 We analyze some interesting facts about the women's race at the Olympic Games in Rio
As we did with the men's race, today we tell you some curious facts about the career of women.
- With yesterday's victory in Rio, the American Gwen Jorgensen joins the Australian Emma Snowsill as the only triathletes who have been world champions and Olympic champions. In the case of Gwen, she is also the only one (of men and women) who manages to have both the Olympic and world titles at the same time.
- After the women's competition in Rio, Switzerland and the United Kingdom are the first countries in the medal table, with two golds, one silver and two bronzes.
- Gwen Jorgensen gave USA its first gold in triathlon, possibly one of the few sports where the country with the most medals and golds at the Olympic Games had not yet managed to sound its anthem.
- By segments, the best swimmer was Carolina Routier 19: 01, the best time on a bike was for Lisa Norden with 1: 01: 18 and the running one for Gwen Jorgensen with 34: 09.
- As a curiosity, Truck has been the first Spanish to make the best part time in any of the three disciplines of triathlon in any Olympics ... his great swimming served him to be also the Spanish that has led the longest in the competition of one games.
- As it happened in men, the competition of the Olympic Games was much faster than the pre-Olympic Test of 2015. Last year Gwen Jorgensen covered the 1500m of swimming, the 40 of cycling, the 10 of foot race and the transitions in a total time of 1: 58: 46 ... time that this year "alone" would have served him to be 10ª.
- Finally, highlight that Ainhoa ​​Murua he made history in the Spanish and world triathlon. At the national level it becomes the sportsmen with more JJOO (4) surpassing the 3 of Iván Raña, and at world level it equals with Nicola Spirig and the German Anja Dittmer like the unique ones in participating in 4 Olympic appointments.
We recommend - TRIATHLÓN:
Skechers Go Run 4 with GOknit fabric, a perfect balance between cushioning and reactivity. Complete article: http://bit.ly/2awwOKq
Photo: ITU / Delly Car