Olympics
Curiosities about the men's race at the Rio Olympic Games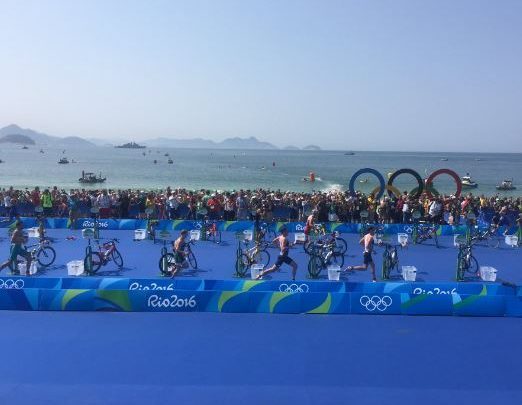 In the following article we present a series of curious facts about yesterday's men's competition at the Rio de Janeiro Olympic Games.
- With yesterday's victory Alistair Brownlee he becomes the only triathlete with two Olympic titles ... and the only one with 2 "triple crowns" since he has also been 2 times world champion and 3 of Europe
- Waiting for tomorrow's women's competition, thanks to the gold and silver of the Brownlee brothers, Britain it becomes the country with the best Olympic triathlon results, with 2 gold, 1 silver and 1 bronze.
- Henri Schoeman With his bronze medal, he manages to inaugurate the South African Olympic triathlon medal table. Also note that never before had achieved a podium in WTS.
- By segments, the best swimmer was Richard Varga 17: 18, the best cyclist Henri Schoeman 51: 05 and the best runner Richard Murray 30: 34 ... but triathlon is a sport of three disciplines in addition to 2 transitions, and the one that spent less time covering the test was Alistair Brownlee.
- Continues "the curse" of the champion, never a world champion of the olympic year has achieved the Olympic titleIn this 2016 Alist mathematically can not be world champion.
- If we observe the classification of the Rio 2015 Test we will see that in the Olympics, it has competed much faster. Last year Javier Gómez Noya signed a final time of 01: 48: 26 and with that mark "only" would have been 22º in the JJOO
- Finally, highlight that with your 8ª position Mario Mola has achieved the diploma number 6 of Spain in the Olympic Games, after those achieved by Raña in 2000, Ana Burgos in 2004, Raña and Noya in 2008 and Ainhoa ​​Murua in 2012 ... that is to say, in all the JJOO Spain has at least achieved some diploma.
We recommend - TRIATHLÓN:
Skechers Go Run 4 with GOknit fabric, a perfect balance between cushioning and reactivity. Complete article: http://bit.ly/2awwOKq
Photo @worldtriathlon