Olympic Games
Olympics Preview: The Spanish to fight in the battle of "All against Jorgensen"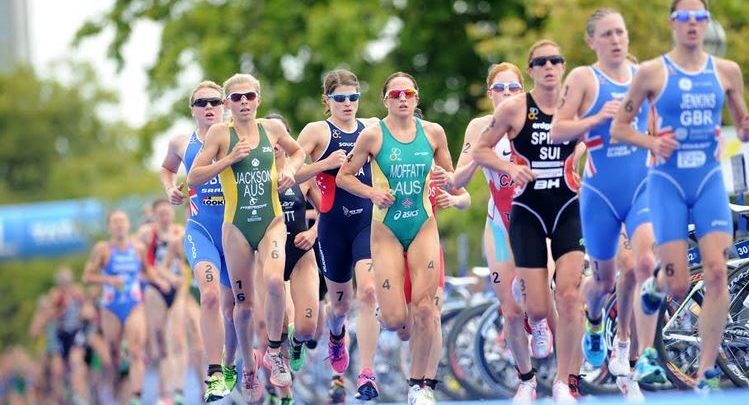 4 years ago, the victory went to Nicola Spirig Switzerland ahead of the Swedish Lisa Norden after a tight sprint with photo finish finish.
After the exciting masculine competition lived yesterday with the victory of Alistair Brownlee, tomorrow Saturday is the turn of the women's race.
4 years ago, the victory went to Switzerland Nicola Spirig ahead of the Swedish Lisa Norden after a tight sprint with final photo finish. As in men, Spain will have the maximum number of qualified triathletes, three: Carolina Routier, Miriam Casillas y Ainhoa ​​Murua what is doubt for a injury and it will not be known until the last minute if he will participate in the test.
Tomorrow Saturday 20 of August in the beach of Copacabana will be celebrated the test of the female triathlon, it is expected heat and humidity, reason why a hard race is anticipated.
As in men, the women's race will have the best starting list of the season, with the best triathletes of the last years in competition.
The main favorite is the American Gwen Jorgensen, who after an immaculate 2015 where she won all the competitions that she played, in this 2016 the American has been beaten thanks to cycling escapades by her compatriot Katie Zaferes and for the British Helen Jenkins. These two triathletes together with the rest of the British, the Swiss Nicola Spirig and the Bermudena are the candidates for the medal.
We will also have to pay attention to the Australians, although they do not start as favorites, the oceanic country has been represented on the podiums of the 4 Olympic events held to date.
The Spaniards will carry the numbers 33 (Miriam Casillas), 34 (Carolina Rutier) and 35 (Ainhoa ​​Murua). His placement in the area of ​​transition a priori is more favorable than that of the boys as explained to us by our Jose Luis Caballero a few days ago in the following Article.
The circuit is the same as the men's competition, a one-lap 1500m swim, 8 lap to a hard 5km circuit to complete the 40km of cycling and 4 laps of 2,5km on the Copacabana beach for the running race.
The competition will start on Sunday at 16: 00 Spanish time (11: 00 hour in Rio) and can be followed through www.triatlonnoticias.com and RTVE as we explained a few days ago in this Article
We recommend - TRIATHLÓN:
Skechers Go Run 4 with GOknit fabric, a perfect balance between cushioning and reactivity. Complete article: http://bit.ly/2awwOKq
Photos: ITU