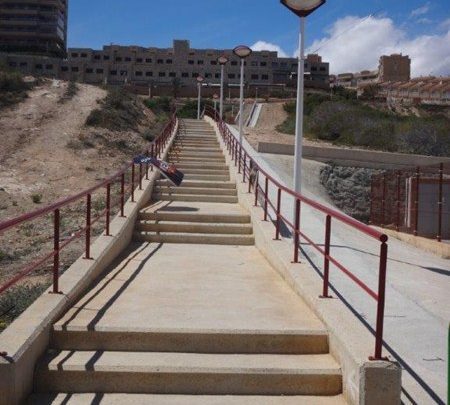 This week Felipe tells us a story about one of the most famous triathlon stairs, the Triathlon of Elche
Yes, this afternoon I dreamed, the nap choked me and this time it was with a ladder. I also "burn" this Sunday my face, arms ... I did not wear cream and that should never be forgotten, attentive triathletes to burns. I'm a jerk, I have it clear and in this nap this Wednesday with a little fever by the sun of Elche has given me the option to remember the ladder or rather to "dream" with it.
On Sunday many triathletes remembered the staircase, the mother who gave birth to the staircase and the steps that for many were an ordeal. The ladder among other things is a symbol in this triathlon and all those who sign up know to go and know or soon will know the pile of steps that has.
I want to pay this little tribute to the ladder and as a triathlete said while climbing, "tomorrow I will come with dynamite and I will fly" of course in a joking and choking tone.
The staircase has "5 stations" STARWAY TO HEAVEN (STAIRWAY TO HEAVEN) so you remember where you are, where your level is and on the side you have some posters that remind you of the moment you are living.
(1) The first sign that you come across practically when you start the first steps says: " "Come pa ná".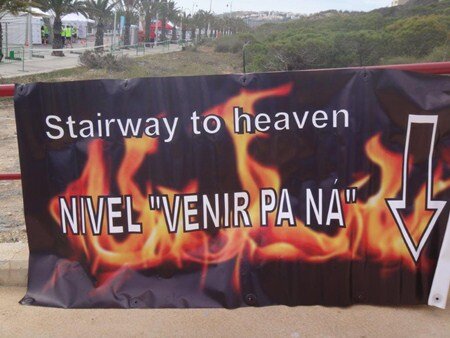 You already know that your level is rather low, here none of them tries to stop so that no one will tell you that, why do you come if you walk? Here everyone puts their effort to the limit.
(2) A little higher up the triathletes are: "Small level", For those walks of Chiquito de la Calzada, ufff if you walk there and emulate him, bad, bad, bad, surely some viewer sketches a smile.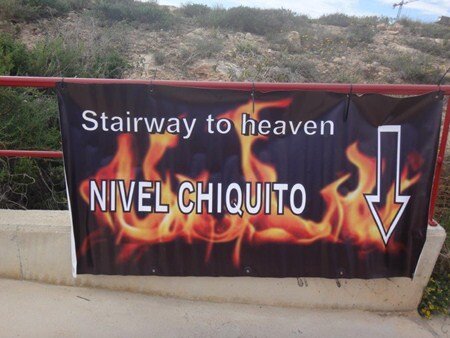 (3) You reach the level "You to whom you have" empatao ". Let's go as if they tell you that about Where are you going like this? Look, you have a lot to train ...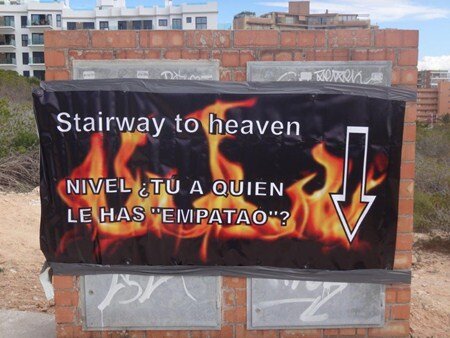 (4) Higher is the level "machine". If you get there running, you can look up and smile at the audience that is enjoying the magnificent suffering you are going through.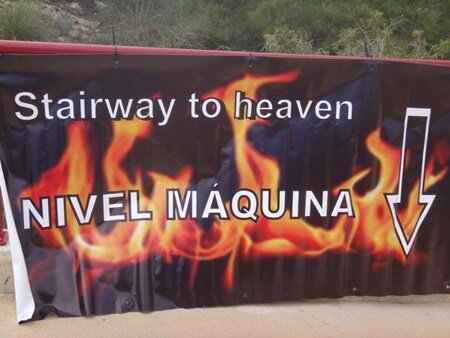 (5) If you get to the next poster you will see level "gods"There you can already believe that you are the best, at least you have the right to think about it.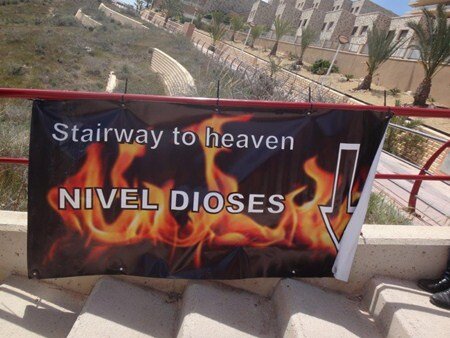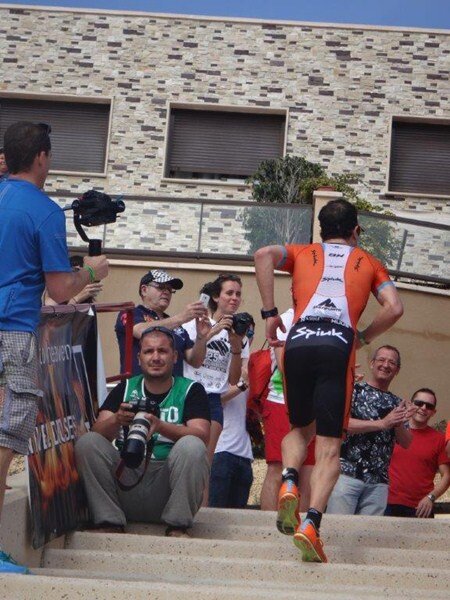 Well this you have to do it twice after running through the sand, on the road, and make a face to enjoy so people will not think you're a cinder coming to run to Elche. As the organizer Ximo would say if you know how it is, do not complain and if not then do not come "
It is clear that all of us who were in Elche have observed the ladder, the triathletes, running, walking or ... and we have thought that coming to the triathlon of Elche has that little dot that I have to take into account in the preparation.
Surely you all remember Led Zeppelin when he says:
"There is a lady who is sure
that everything that glitters is gold
and will buy a stairway to heaven.
When I get there she knows,
If the stores are closed,
that with a word can get what was coming.
And he's going to buy a stairway to heaven "
The Led Zeppelin song can be seen in English and Spanish here, surely you will understand it later:
http://www.traducidas.com.ar/letras/led-zeppelin/stairway-to-heaven
At the moment I only think that the ladder to heaven is for all to rise to sporting glory, from the first to the last one that crosses the finish line and what is certain is that with some it has been able and these have a thorn in it that you will probably want Take it out in future editions.
The triathlete never gives up.
Felipe Gutiérrez