Felipe
The hour of the siesta by Felipe Gutiérrez: "Clock Do not mark the hours"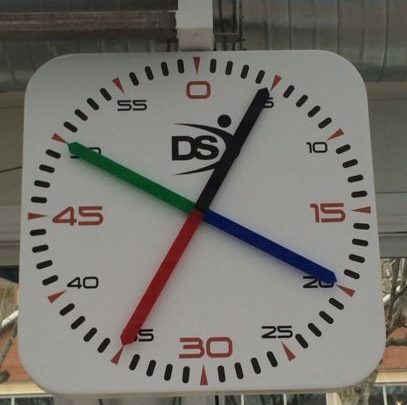 The triathlon elections are approaching
"Watch do not mark the hours because I will go crazy, she will leave forever when dawn again" How well the Panchos sang it, you got goose bumps! What do you not know what I'm talking about ?, as usual.
The truth is that I do not really want to talk about transcendental things like this or that test or this or that athlete elite or non-elite, for this there are specialized media, although the truth always speak well and if there is something wrong do not they take out, perhaps conditioned to the publicity or to be well, but that is another subject.
These days maybe as spring arrives I am more sentimental, I like to remember my friends, some who have left, some who have passed these days for the "repair workshop" to catch up and I hope this soon " cap "Come on blonde, one that is about to generate a child, my children, my granddaughter, and I even remember those who do not like them and do not know why, others surely.
"Watch not mark the hours ...", that Wednesday afternoon passes very fast and I can not close my eyes, uf comes a gripazo to accompany the week.
The truth is that I do not sleep but I can sit down to reflect, everything happens, everything arrives. There will be no elections, it seems, so at the end of May or at the beginning of June we will have to vote again and as a consequence some triathlon test will have a problem to organize, they will have to change the date and "adjust" to another date, issues of planing and the time that is approaching.
Triathlon elections are also coming because the federation's website already comes with the regulations for those elections and sincerely in our group we will have to adjust the time since it is very difficult to "compete" with the "horse" winner of the previous race, but we will try, you never know.
"Watch not mark the hours ...", and since I talk about time I will tell you what makes me crazy when I train swimming and a triathlete appears with a "hair" of the latest generation that marks everything: times, recoveries, the house of Gran Brother live, the meters he carries, those that are missing, and curiously some look impulsively to see if four lengths are actually 100 meters. Do you think the pool is poorly constructed?
To me, as an old person I like that they do not wear such a device and I even have it "forbidden" (without forbidding) although what kills me is that they carry that "quarter of a kilo" of more on one side. Surely it will hurt the technique, I'm almost sure, but cool or at least they think so.
When they do series of whatever, the last few meters are really worried about touching the little button of their "machine" to see if they have broken any mark or to put all the data on their computer and see the virgins that make their super-cron.
It is true that there the commercial brands have won the battle and especially the triathletes.
I commented these days with the club's swimming coach and he laughed, none of his boys think of going with any special adimento to train and less with "the hair" of a quarter of a kilo.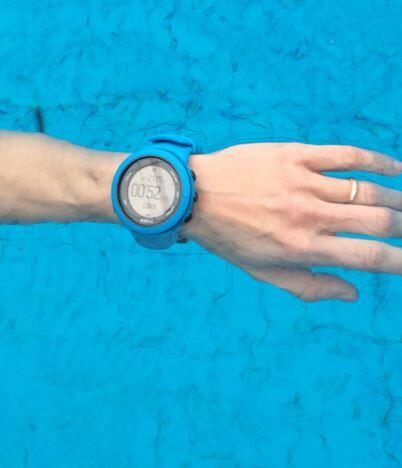 I will continue to insist, I will continue to force them to look at the chrono of all the life that we have hanging in all the pools and that without a doubt they have to get used to knowing how to "read" and interpret in movement.
I wonder if it is very difficult to calculate that after 100 meters do 1 minute and peak.
I am a defender of the chrono and hand for cycling, for the race on foot and of course not to look at the athletics tracks, one lap has 400 meters, surely someone doubts it.
Time passes, nap time too, spring comes a few days and although we ask that the clock does not mark the hours, everything goes on and soon we will have ... time to time.
I still have some minutes to continue reflecting, it is good to stop and look at what is around us, we will realize that we are not "the navel of the world", and I believe that in triathlon there is a lot of navel.
Felipe Gutiérrez