Felipe
Nap time by Felipe Gutiérrez: «Sweet and sour taste»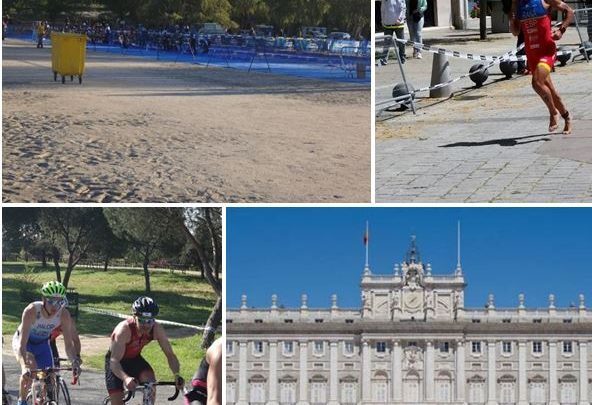 The truth is that the title does not correspond to any dish for dinner in a Chinese restaurant, I also do not like it and what is worse than this could define the first weekend of May.
A lot of "sour" and some "sweet" is a sensation that still comes to me today at the time of the Wednesday nap that curiously I spend on a plane to Palma de Mallorca, looking for new projects there such as the organization of the 100X100 of solidarity swimming in favor of Aspace. Touch workday for that event of the May 15.

Well, that, in the weekend there was everything although the sour part prevailed more as I said before.
On Friday night, some friends were robbed, robbed in an action in the greatest style and robbed apron where they took everything.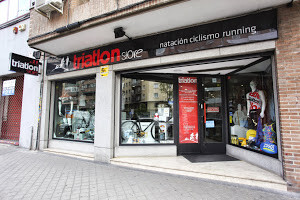 Triathlon Store suffered that robbery where bicycles, wetsuits, heart rate monitors, glasses were included, and surely these thieves will sell either online or in unreliable markets.
It is clear that if you buy material of doubtful origin you are collaborating with this mafia that undervalues ​​everything and everyone as lately it is happening with the bicycle guild. From here I encourage and my support for Triathlon Store.
On Saturday and with the "jacks" and getting into a triathlon test, the so-called Popular Triathlon of Madrid was celebrated.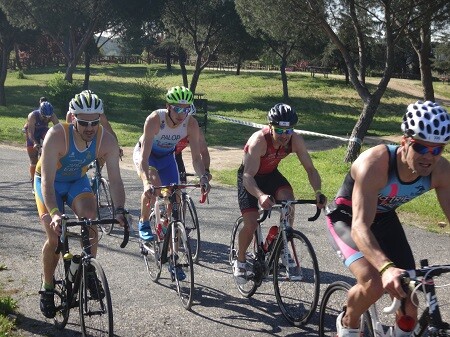 In many things I do not agree, but start with five outings in four minutes mixing federated, non-federated, road bikes, with mountain bikes and where everything was worth, go to wheel or not go to wheel, boys of girls and vice versa, It gave me a somewhat fudge air where the business prevailed more "than the quality of the test and that without mentioning the disastrous state that the Casa de Campo continues to have (I already complained other times and I still do it) with potholes, breaks of the asphalt, etc. ... and nothing ever happens or rather almost never because one of my triathletes put his wheel in an asphalt groove and ... two ribs break and its consequences and for the moment five days hospitalized.
Nothing happens seems, the goal was met, tri popular = tri with a lot of participation = a tri where a good handful of euros is raised. Someone has to pay the European Cup and / or other debts ...
Few attention, nothing of a gift for these "paganinis" of the popular, little or little supplies and to end the day a good afternoon of visiting the hospital to see the evolution of the triathlete's injury. I encourage Rachel.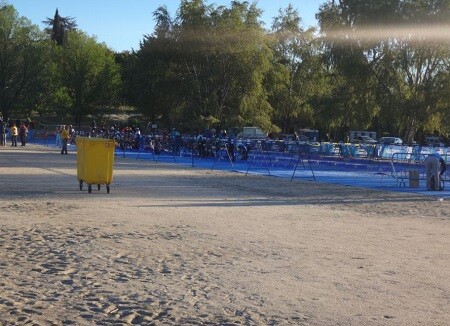 Some will say: "But on Sunday the European Cup was great." I do not know I think I was in another test and although it is true that the incomparable setting of the Royal Palace and its surroundings made us enjoy a memorable day and in that I give almost ten to the organizer, it also had its shadows that those who do not know They did not move from the finish area or saw, among which I include the President and one of his Adlaters who just walked past the Royal Palace.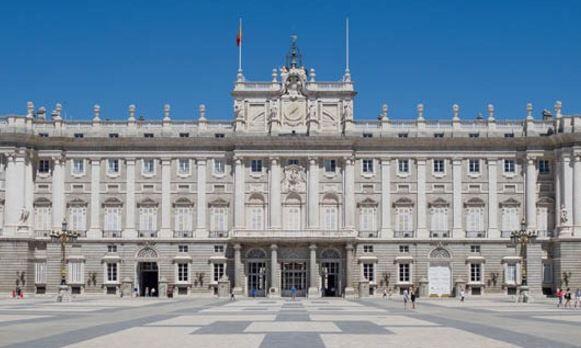 When I arrived at the Casa de Campo, to T1 to see the swimming I got a feeling that the area was quite neglected, it seemed that it didn't matter since the "circus" was around the Royal Palace.
There were five refugee camp-style tents in the transition zone, bicycle bars and the long carpet to reach the water. Little dressed was the "stage", although it did not matter ... both federal and political authorities were not going down there, they are in the finish area, there was cool to be, for they are authorities.
We saw a little lack of control at the beginning of the morning, although the two tests of the sprint distance qualifier helped them to "shoot" at the European Cup outings. That's what the openers are for.
And so it was, outings and looking around the Royal Palace, where there was really expectation to see the triathletes: Anyway I think that the largest number of spectators were from Japan who found the show and as it is traditional for them they photographed everything with The anxiety of these tourists.
Many anecdotes but the most commented without a doubt was when the legendary Iván Raña went running barefoot.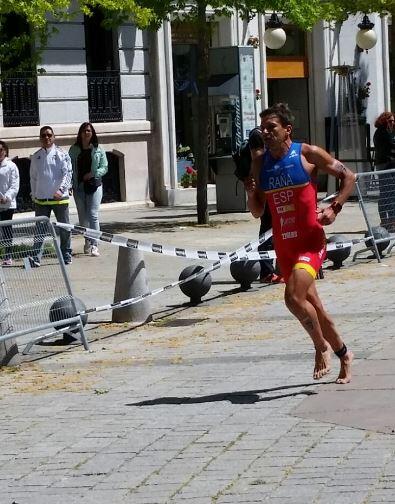 I do not criticize whether it is right or wrong, I had never seen him in a world cup / Europe run like this. I think his decision is good even though I was personally surprised, I never criticized that decision, and I am sure that he has opened the spigot to see some popular triathletes running barefoot in the future. The show begins.
My mother! What can be written on a flight, although I am about to land just remind test organizers that next June 26 they are looking for another date to mount their test because politicians have placed one or rather other elections.
There are still a few minutes left, I think it's a good time to continue with my Wednesday nap.
Felipe Gutiérrez