Emilio Aguayo and Marta Gallart are proclaimed regional triathlon cross champions in Santa Pola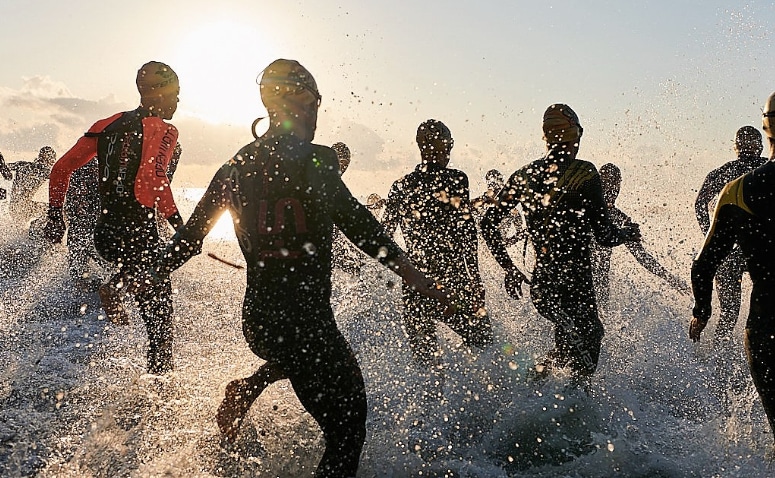 Emilio Aguayo and Marta Gallart were crowned champions of the Valencian Community of cross triathlon after winning the Autonomous Triathlon that took place this morning in the Alicante town of Santa Pola.
The Santa Pola Cross Triathlon once again became a great sports festival after more than 1100 participants will enjoy the competition.
The young Emilio Aguayo once again showed that he is becoming one of the most outstanding triathletes in the Valencian Community. The Komando 226ers athlete completed the entire course of the test in 1 hour, 7 minutes and 54 seconds.
Aguayo was at all times among the best and after setting the third best time in the water, he made an extraordinary cycling segment to take the lead in the sporting event. Finally, he entered the first position at the finish line.
Isaac López, from CD Fasttriatlón, and Víctor Candel, from Tragaleguas.org, finished in second and third position. Both entered more than 2 minutes and 20 seconds behind Aguayo.
On the other hand, in the female category, Marta Gallart, from CD Universitat Politécnica, sweated a lot to be crowned regional champion. In fact, her advantage over Nuria Morrió, from the University of Alicante, was only 22 seconds.
Gallart spent 1 hour, 25 seconds, and 54 seconds completing the 1000-meter swim, 18,8 km. swimming and 4,8 km. foot race After the runner-up Nuria Morrió, Inma Sánchez, from Tragaleguas.org, entered, 2 minutes and 26 seconds behind.