The Casa de Campo de Madrid hosted the Triathlon Madrid Championship this weekend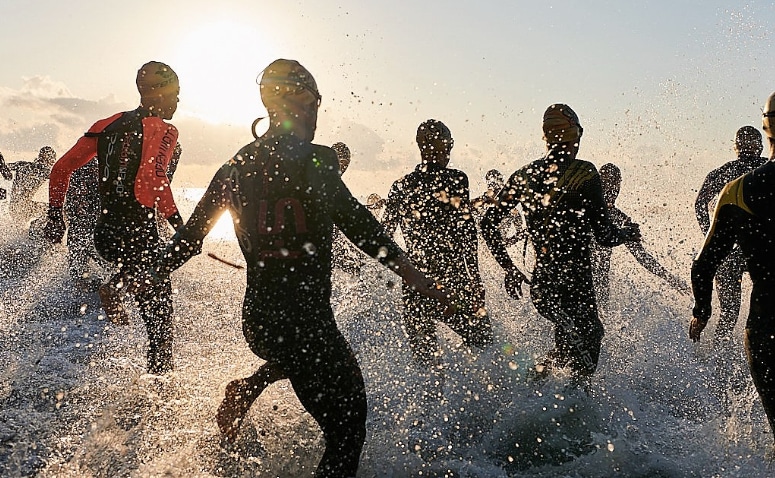 Madrid hosted this weekend the Community of Madrid Triathlon Championship, scoring test for the Cup and League of Isabel II League rankings
The test started the 09.00 in the morning, where the first to compete were the triathletes belonging to the popular race that had a great reception and that was attended by 200 triathletes.
At 10.00 in the morning the women's event began, in which the Elite category with Age Groups as well as Cadets and Junior competed together, due to the suspension of the national series, thus giving them the possibility of sharing this scenario. with the Triathlon Championship of the Community of Madrid Canal de Isabel II. The winner of this test was Sara Bonilla, from the Clavería Triathlon club followed by Esther Barquero, CT Diablillos de Rivas and Ana Mariblanca, belonging to the same club. This triathlete competed in the junior category and is a promising young woman belonging to the Technification program of the Madrid Triathlon Federation "Very good race this weekend in the Madrid Triathlon Championship at Casa de Campo where she finished third in the elite category , achieving first place in my category, junior. It has been a good closing to culminate the so intense period of competitions, until September when they all return in a row again and where it will be necessary to be totally in shape to give the maximum level. I am happy, with time, constant work and daily effort, everything works out! "
The men's event in elite category started the 11 in the morning, to continue to the 11: 45 with the departure of age groups. In the elite event was the triathlete Luis Miguel Sánchez Rosad from CT Diablillos de Rivas was the first to reach the finish followed by Jaime Rosado belonging to the same club and Pedro Eloy Valle Martín from Tri-Val Valdemoro Triathlon
To end this day, Madrid hosted the Women's Triathlon on Saturday afternoon. About a thousand triathletes came to the Casa de Campo this day to participate in these events that once again show the passion for this sport that lives in our community.
More information and results: www.triatlonmadrid.org.es