Miriam Casillas and Tamara Gómez debut in the World Cup in Banyoles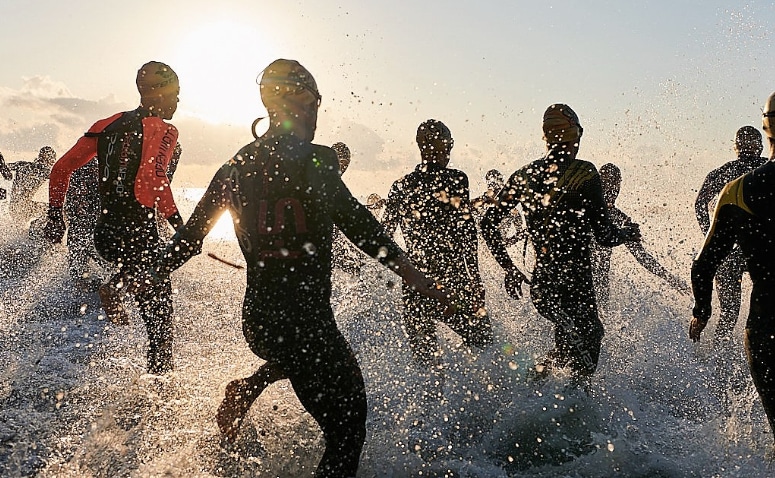 The Ferrol Triathlon will have the representation of Miriam Casillas and Tamara Gómez at the World Cup that this Sunday hosts the Catalan town of Banyoles. With experience in continental events, both triathletes will compete in their first world event, in which the best 50 who enter the cut-off time set by the winner acquire international ranking points.
After scoring this Sunday in the European Cup in Cremona, the Tamara Gómez from Elche is prudent when it comes to scoring a result. "I will not arrive in the best form. I have been stressing and studying for two weeks, I do not have my head fully in the competition but that is sometimes good ", ensures the triathlete of Elche. In the case of Miriam Casillas, the university exams also condition her training in the last weeks. "I have been working especially on swimming, which is my weak point. I will go to enjoy because, with the level that is going to be, finishing would be fine ", recognizes Extremadura. For its part, even being registered, Melina Alonso has been forced to give up competing this weekend for its lack of cortisol to which no solution is found and which causes a feeling of suffocation.
The circuit, known for the triathletes of the Ferrolan club for having played in 2011 the European Cup of Banyoles, will take place in the Olympic distance - 1.500 meters of swimming in a lake where the use of neoprene is not expected, 40 km of cycling and 10 km of running on foot-.
The women's event - Sunday, 9.45 hours - will bring together triathletes such as Andrea Hewitt, Erin Densham or Gwen Jongersen.