TRIATLON DE LA MUJER Open registrations in Madrid!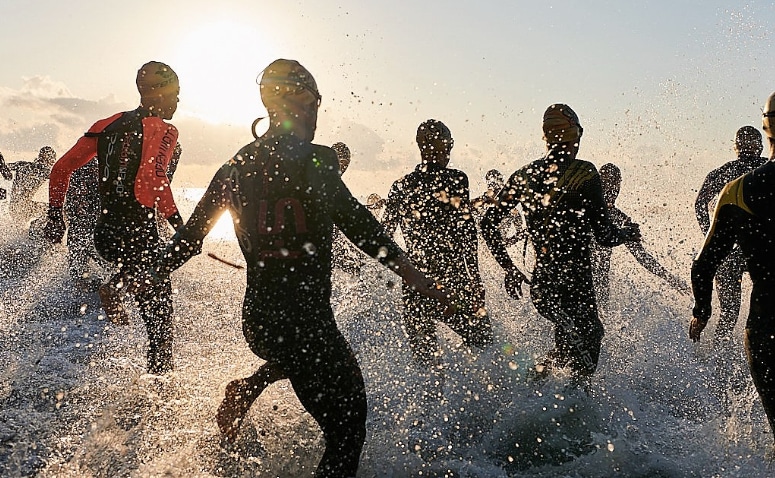 Share this day with us!
The Women's Triathlon has room for all the girls and women who want to enjoy Triathlon, regardless of physical condition or age.
The circuit will have an affordable distance for all, consisting of 300 meters by swimming, 8 km by bike and 2 km by foot. This day women from all corners of Madrid, and even other Spanish locations, will come to the Casa de Campo to enjoy and share this dream.
A special day, where in addition to practicing the "fashionable" sport, there will be an ingredient of solidarity. The organization will donate part of the inscriptions made to the Sandra Ibarra Foundation for solidarity against Cancer. This association will be present at the event to publicize its activity and transmit the message of optimism that presides over all the activities of this Foundation.
Thanks to the invaluable support of the Spanish Triathlon Federation, which launched this project, together with the work of the Madrid Triathlon Federation and Laetus Sport, this year we will also have the support of Motorpress Ibérica which, thanks to joint efforts, will make this event a unique event, offering this event the highest quality on the circuit and the attention that triathletes who come to share this great day with us deserve. An unforgettable event.
But this is not all. Do you want to train in a group? The Madrilenian Federation is going to launch some guided trainings, of which we will inform you, hoping that we can share it with all of you.
If you want to be the first to find out everything, follow us on Facebook! http://www.facebook.com/pages/El-Triatl%C3%B3n-de-la-Mujer/198747510246132
Registration is now open, you can do it individually or as a team, with your daughters, your mother, your coworkers ... we are waiting for you!
Enjoy an unforgettable day, where there will be sport, fun and much more.
For more information: www.laetus.es and www.eltriatlondelamujer.org