Cirque du Soleil becomes part of the great show of Andorra Triatló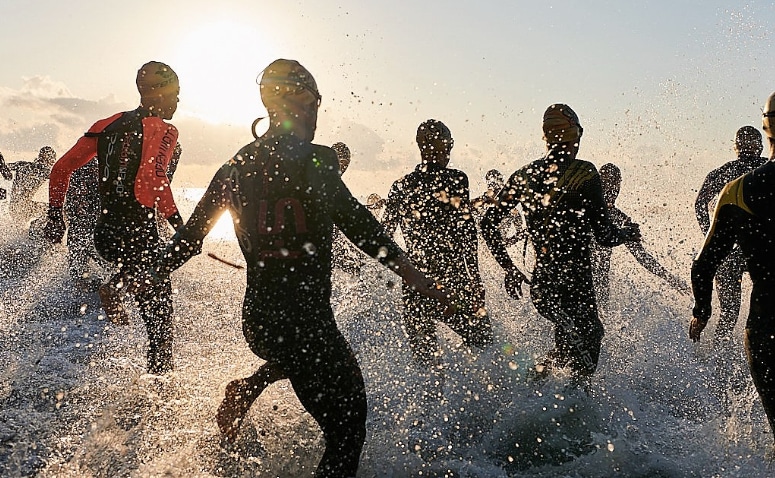 All the participants of the WILD WOLF Triathlon Series by Polar ANDORRA and his companions will be able to enjoy the show "Scalada by Cirque du Soleil"For free in the function of Friday 19 from July to 22h.
The show lasts approximately 1h.
TO RESERVE YOUR TICKETS, IT IS NECESSARY:
Send an e-mail to the address: inscripcionandorra@triathlonseries.org with your name, surnames and number of tickets you need. The collection of tickets will be done before the show, at the Cirque du Soleil's public attention office, located in the same venue as the show (Parc Central de Andorra la Vella).
You have until Thursday 30 de Mayo to make your reservation!
With the aim of offering a weekend full of activities for all those who come to compete in Andorra, Andorra Turismo, in collaboration with the organizers of WILD WOLF Triathlon Series by POLAR, offer a complete calendar of parallel proposals to the event, which promise not to leave indifferent to anyone who comes this weekend to the city of Andorra la Vella.
Naturlandia It will give the possibility of living a day with the family in one of the most innovative parks of the moment surrounded by nature and adventure that, also, just by competing in the WILD WOLF Triathlon Series by POLAR, will offer 2 × 1 access and a % discount for the little ones.
Thermal park of CALDEA What better prize after finishing your triathlon? In addition, and just like Naturlandia, just by showing your bib you can get an 2 × 1 in access to the hot springs.
More information of activities:
http://visitandorra.com/es/inicio
registration:
http://www.triathlonseries.org