World champion Frederik Van Lierde part as favorite at ISOSTAR EXTREME MAN Düren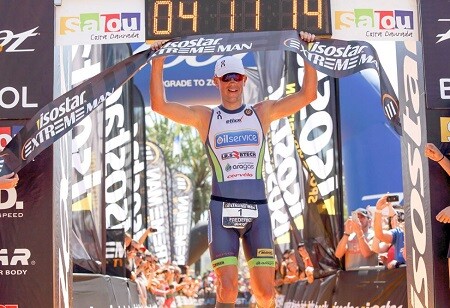 The race will take place this Sunday, 1 in June, with the participation of 400 triathletes from all over Europe.
The current triathlon world champion, Frederik Van Lierde, returns to the Isostar Extreme Man circuit after his victory at 2013 in Salou. On this occasion, Van Lierde will be on the starting line of the inaugural edition of Isostar Extreme Man Düren, the next June 1, where he starts as favorite.
"I previously competed in the Isostar Extreme Man circuit. I was in Narbonne in 2012 and in Salou in 2013. They were fantastic events with an organization top. That's why making the decision to participate in Düren was very easy for me. In addition, Düren is not far from Belgium, which is a perfect Extreme Man test for me. "
Participants from all over Europe
400 triathletes from countries such as Germany, the Netherlands or Belgium, among others, will participate this weekend in the mid-distance triathlon of the German town of Düren.
Further information: www.extreme-man.com