ISOSTAR EXTREME MAN Narbonne will gather more than 300 triathletes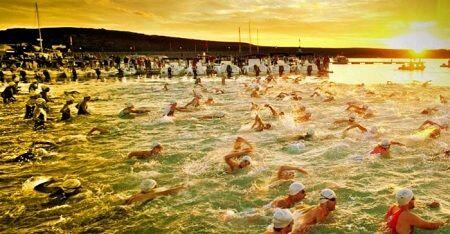 The French town is home to the penultimate stop of the circuit before closing the campaign, the 22 of September, in Menorca.
With more than 300 registered triathletes, ISOSTAR EXTREME MAN lands, for the second consecutive year, in Narbonne, where one of the most anticipated events of the season will be lived. The test, developed by the unbeatable landscapes of the French east coast, has confirmed the closure of the inscriptions in the absence of 4 days for their dispute.
In this 2013, the competition has great triathletes nationally and internationally, as is the case of Gurutze Frades, current champion of Spain of Media Distancia and winner only two months ago ISOSTAR EXTREME MAN Getxo, as well as other prestigious names such as Albert Moreno o Víctor del Corral
Throughout the weekend, the coastal town of Narbonne Plage, located in a privileged area surrounded by vineyards, will welcome these athletes and companions to offer an authentic triathlon weekend.
From Saturday morning, athletes will be able to get closer to pick up the numbers, as well as visit the expo area and share experiences. In addition, there will be a press conference prior to the competition and the entry of material into boxes.
ISOSTAR EXTREME MAN Narbonne will begin on Sunday 8 of September at 07: 30 h.
Further information: www.extreme-man.com