More celebrities join the triathlon. Santi Millán, Carlos Sainz Jr and Carlos Costa among others will participate in Garmin Barcelona Triathlon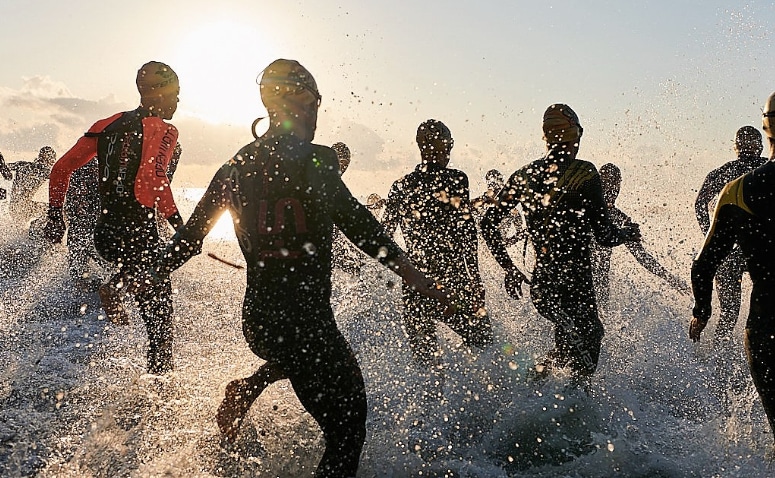 In addition to the professional triathletes that will take part in this edition of the Garmin Barcelona Triathlon and the popularity they already have among fans of this discipline, other familiar faces, although in this case from other areas of society, will also be in line with The next 7 of October will be on the platform of the Nova Mar Bella (Barcelona).
This is the case, for example, and for the second consecutive year, of the actor Santi Millán, who for a few years has combined his diverse appearances in programs or television series with physical training that has led him to take part in some important challenges.
As well Rafael Medina o Ricardo Bofill Jr They will take part in this edition leaving aside their day to day professionals in the field of fashion or architecture.
Also the pilot of F3 Carlos Sainz Jr or the extenist Carlos Costa, have confirmed their presence in this edition.
In the field of journalism, two renowned professionals will try to complete their particular challenges: on the one hand, the TVE journalist Cristina Puig, currently host of the 59 program "of the Catalan circuit: and on the other Llucià Ferrer, which combines several collaborations in Catalan radio and television programs.
The young entrepreneur Pau Garcia Milà He has also been persuaded to try his luck in this modality.
Along with all of them will be the triathlete Xavi Llobet, recent champion of the Triathlon of Valencia and one of the specialists of this discipline with more followers in social networks.