Some 200 registered for the third edition of the Ocean Lava triathlon that starts in Puerto del Carmen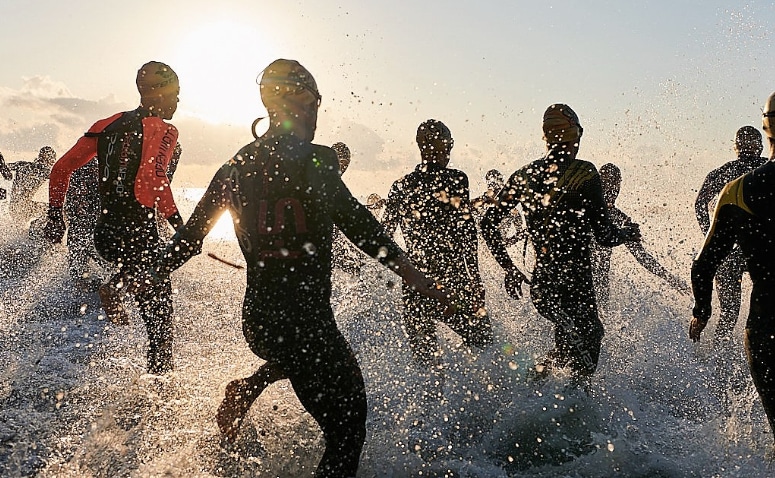 The waters of Playa Grande in Puerto del Carmen will be the starting point at eight in the morning on Saturday, September 8 of the third edition of the Ocean Lava Lanzarote Triathlon, organized by the company Kenneth Gasque Island Sports Events with the collaboration of the Tías Town Hall and other institutions and companies.
The test, which this year will have two distances, already registers around 200 registered, as explained by Kenneth Gasque himself at the Hotel San Antonio. The first one, reserved only for the individual category, will cover the equivalent of a quarter of the Ironman distance, that is, a 950-meter swim, a 45-kilometer bike ride, and a 10.55-kilometre run on foot.
The second, in which, in addition to the individual category, will also include the team relay, will cover the equivalent of half the distance of the Ironman: 1,9 kilometers of swimming, 90 kilometers of cycling and 21,1 kilometers of running. walking.
In both cases, the cyclist test will cover the municipalities of Tías, Tinajo and Yaiza; while the foot race will take place on a circuit with a start and finish line on Avenida de las Playas in Puerto del Carmen.
The Ocean Lava presentation ceremony was attended by the mayor of Tías, José Francisco Hernández, who highlighted "the importance of hosting a test of these characteristics that contributes, given its international projection, for both this municipality and Puerto del Carmen , to enhance their status as privileged tourist destinations".
In fact, among the participants the presence of the German Thomas Hellriegel, winner on several occasions of both the Ironman of Hawaii and Lanzarote, is expected.
Another outstanding participant will be Tamar González from Lanzarote, who took the opportunity "to appeal to young people, so that they do not get lost along the way and are encouraged to participate in such wonderful events that are celebrated on the Island like this one."
The presentation ceremony also included the Councilors for Sports and Tourism of the Tías City Council, Yolanda García and Nerea Santana, respectively; as well as with the director of the test, Gustavo Cruz.
Source: diariodelanzarote.com