Cycling news
More than 4.000 bikers will participate in the Cofidis Biker Cup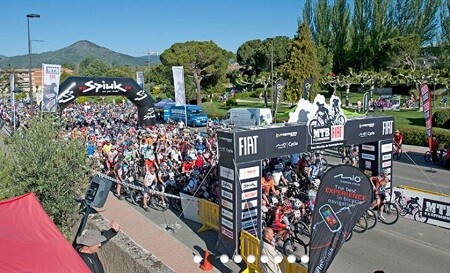 The most complete mountain bike event will be held next 10 and 11 May in Moralzarzal
La Sierra de Guadarrama You will witness one of the great events in the world of two wheels. The Cofidis Biker Cup It is the most complete and prestigious MTB event in Madrid. All attendees can enjoy pure mountain biking during two exciting days on 10 and 11 next May. The public will live a weekend on wheels in a unique environment.
Cofidis Biker Cup integrates different tests that cover all levels and profiles of bikers. The weekend will include a wide variety of tests, many of them, in a competitive format. In the disciplines of MTB XC Eliminator and Enduro MTB, for example, the titles of Champion of Madrid will be granted. In addition, the test of Duathlon Cross It is within the Hitachi X Mountain circuit and will also give points for the ranking of the Madrid Duathlon League of the Madrid Triathlon Federation. Regarding the XC MTB Schools test, it should be noted that it is included in the Madrid Open of Schools of the Madrid Cycling Federation. The MTB Marathon test, meanwhile, is part of the FIAT MTB 4 Stations circuit, a contest that gathers around 10.000 bikers each season.
Cofidis Biker Cup is a complete event that also bets on other types of tests and exhibitions for less experts such as Junior Biker Cup, MTB Family March, Big Air Bag MTB and BMX or Biketrial exhibitions, among others.
There will also be different areas ready to serve all attendees, such as the indoor exhibition area, where there will be stands with products from different brands of the sector, in addition, recreation area, restaurant, technical and mechanical assistance area, parking, SPA / pool , changing rooms / showers, etc.
You can find all the information of each of the tests: http://www.cofidisbikercup.com