6 cyclists infected and equipment quarantined by the Coronavirus in Abu Dhabi
Two Russians, two Italians, one German and one Colombian have tested positive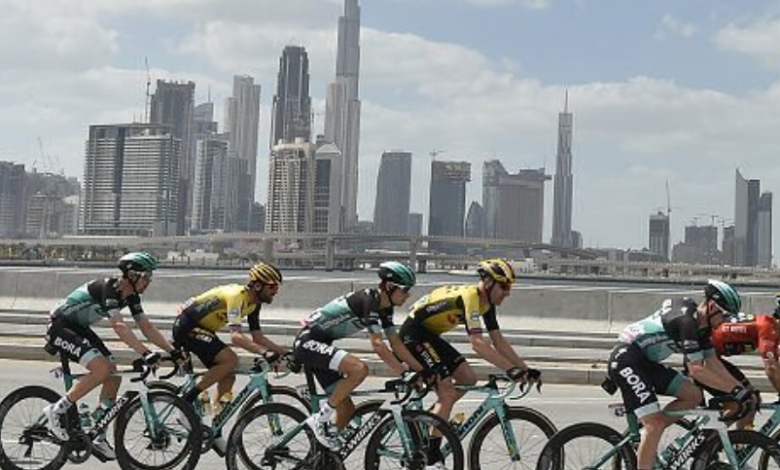 The health authorities of the United Arab Emirates have confirmed the existence of six new cases of coronavirus.
Two Russians, two Italians, one German and one Colombian have tested positive after the Tour of the Emirates was canceled,
The 6 cyclists were exposed to the organization's technicians who were infected.
According to Europapress, the two Colombian cyclists present in the race are Fernando Gaviria, from UAE Emirates, and Hernando Bohorquez, from Astana, and the latter has already left the country, although the authorities have not announced the names of those affected.
These are some of the 612 people examined after two members of the UAE Team Emirates technical team tested positive for Covid-19.
The Cofidis team, quarantined until March 14
The Cofidis, one of the teams held in a Abu Dhabi hotel since the past, will have to remain in quarantine until March 14. In this team two Spaniards militate, Jesus and José Herrada.
In addition, the teams of Groupama, Gazprom and the UAE, in addition to Cofidis, will be in quarantine
The team president, Thierry Vitt commented:
«We have just learned that we are officially in quarantine, a priori until March 14.
It is true that the deadline is distant (although it is only 10 days) but, in a way, it is a kind of relief.
Now we know what to expect, and even if the confinement in the room continues everyone will know how to find occupations, distractions, activities ...«.
At the moment it has not transcended the quarantine conditions of the rest of the teams that remain in Abu Dhabi, groups such as UAE Emirates, Gazprom-Rusvelo and Groupama-FDJ, among which eight positives have been confirmed.