Registration open for the 2020 Bonebreaker raffle.
Pre-registrations for the Bonebreaker and Treparriscos 2020 are already open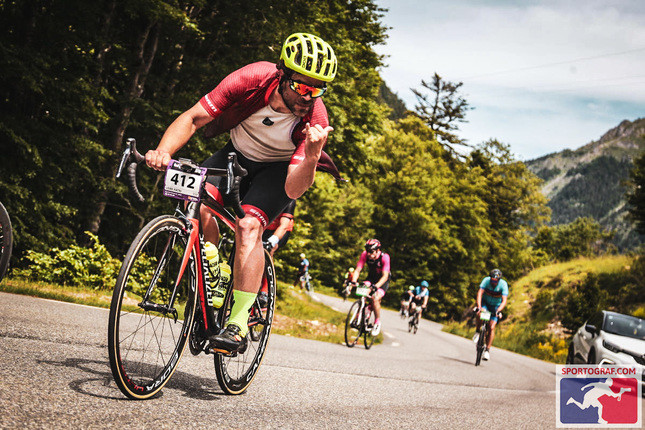 Exit gun to the Bearded Vulture y Nuthatch 2020 with the opening of pre-registrations. All those who wish can register until January 9.
The draw will award the Bones for the Great Bottom Bonebreaker (8.000) and the Half bottom treparriscos. After the raffle, graceful and graceful will have a new period to process the registration to the chosen and assigned route.
The June 20 the date of the test
The XXX Great Bottom Bonebreaker and the XVII Half Bottom Treparriscos will be celebrated next June 20 of 2020.
As is tradition, the tour will be born and end in Sabiñánigo, passing through the ports and unique natural landscapes of the environment.
The bonebreaker
BONE QUEBRANTA is a test with two independent tours that are held together:
Large Bottom Bonebreaker (200 km)
Mid-bottom trekker (85 km)
Since the route of both marches crosses environments of enormous natural value and for the safety of the participants, the Number of cyclists is restricted.
For this reason and given the high demand for requests To register for both marches, it is mandatory to conduct a raffle.
Each march has its own draw and Only one application is allowed per person, having to choose between Great Bottom Bonebreaker or Half Bottom Treparriscos.
How to participate?
Bonebreak Draw
https://inscripciones.quebrantahuesos.com/preinscripciones/QH.aspx
Treparriscos Draw
https://inscripciones.quebrantahuesos.com/preinscripciones/TR.aspx
Collectives exempt from the draw
On the other hand, there are a number of groups that are exempt from the raffle and, therefore, should not be registered.
These groups are the following:
Participants with 15 or more editions completed in the Great Bottom Bonebreaker.
- Participants who, during the 2019 registration, were not awarded in the draw of squares of the Great Bottom Bone-throats and signed up for the Mid-Fund Treparriscos through a lot of places that offered a safe place in the QH 2020.
Those who hire Premium Packs or Training Packs.
Those who had an accident during the 2019 edition and were hospitalized.
Those who have obtained a place through draws of the organization or sponsors.
Those who participated in the indoor cycling event at the WiZink Center in Madrid sponsored by Ibercaja.
Those who signed up and completed the three marches of the Pyrenees No Limits Challenge 2019 (3 Nacions, Quebrantahuesos and L'Ariégeosie).
Those enrolled in the Pyrenees No Limits Challenge 2020.
YES, those people who have NOT been awarded in the draws held in 2018 and 2019 must sign up for the draw. If they are not awarded in 2020 and, therefore, for the third time in a row, they will obtain a direct place for 2020.
More information: https://www.quebrantahuesos.com/